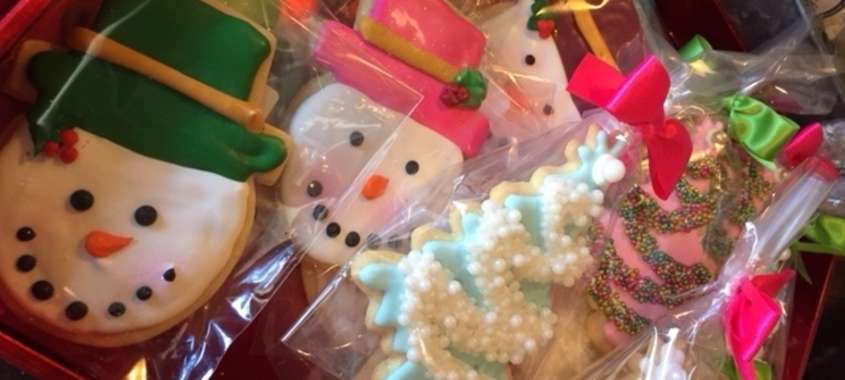 Was it Cookie Monster, the brilliant, blue bard of Sesame Street that first immortalized the humble cookie in song?  Who knows.  But you can't argue with his lyrics:
C is for cookie, that's good enough for me
~Cookie Monster
We here at Visit Rhode Island also love cookies and enthusiastically celebrated National Cookie Day this week.  Just in time for the holidays, we invite you to take 5 minutes out of your busy day to feast your eyes on these delectable cookies from around the state. Drop by and pick up a dozen for your holiday party.  On second thought, you may want to make that two dozen because these are too good to resist.  YUM!
1. Celebrated
2. Carina e Dolce
3. Solitro's Bakery
4. Silver Spoon Bakery
5. Scialo Brothers Bakery
6. Wildflour Vegan Bakery
7. Seven Stars Bakery
8. Wright's Dairy Farm & Bakery
9. LaSalle Bakery
10. Ellie's Bakery
11. Provencal Bakery & Cafe
12. Sweet Althea's
Mouth-watering and delicious, right?  Enjoy the rest of your day... and if you happen to decide to treat yourself to a cookie, our lips are sealed!