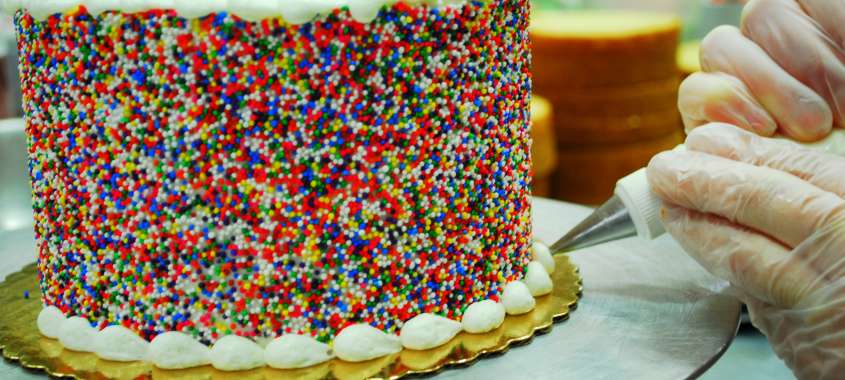 HOORAY for cake! 
November 26th is National Cake Day - a day devoted to that celebratory sweet treat that everybody loves to eat.  We here at Visit Rhode Island adore cake and wanted to share some yummy, cakey goodness with you in honor of this most auspicious occasion.  Behold, these 12 gloriously decadent and most certainly delicious cakes from around the state... Enjoy!  
1. La Masseria, East Greenwich  
2. Celebrated, Providence
4. The Beehive Pantry, Bristol
5. LaSalle Bakery, Providence
6. Scialo Brothers Bakery, Providence
7. Ellie's Bakery, Providence
9. Cupcake Charlie's, Newport
10. Sweet Cakes Bakery & Cafe
11. Wright's Dairy Farm & Bakery, North Smithfield
13. And just to make it an official baker's dozen, I give you the clam cake, favorite cake of the Ocean State!
Happy National Cake Day everyone, from Visit Rhode Island!