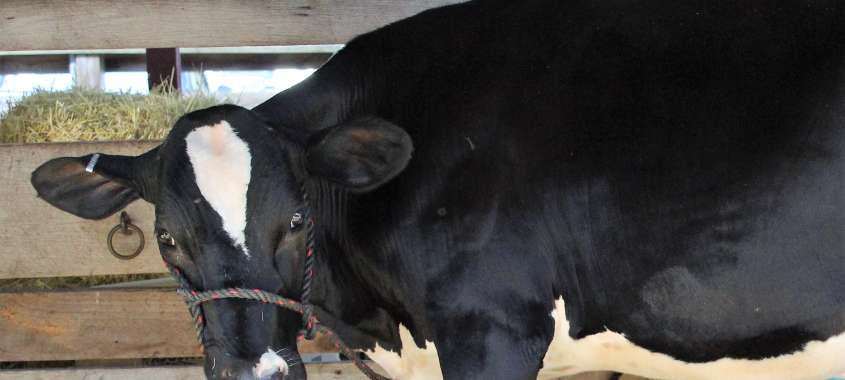 There's just something about dusty fairgrounds and carnival rides and the smell of deep-fried everything that screams Americana, and the Washington County Fair in Richmond is the embodiment of it. Going strong for 52 years, the annual agricultural fair is the state's largest and takes place every August. It kicks off Wednesday, August 15 and runs through Sunday, August 19. With humble beginnings at the Perryville Grange in Wakefield, the fair has grown year after year, culminating in what is now a five-day event packed with fun for the entire family.
Exhibitors will be vying for traditional county fair accolades like largest pumpkin, tallest corn, and best apple fritter bread. Vendors selling hand-crafted goods are sprinkled through the fairgrounds and offer everything from clothing and jewelry, to paintings and housewares, and over twenty food vendors will be serving up all the best fair fare.
Carnival rides at the Midway are a fan favorite and, for the second year, will feature New England's largest traveling roller coaster. The sight of adults and youngsters alike toting their prizes around like trophies is just one of the nostalgic reasons to visit the fair. You'll find all your favorite carnival games, which will make you realize, "why yes, I do need that giant stuffed banana wearing a Rastafarian hat."
For animal lovers there's events like a pony pull, bunny race, animal costume parade, and obstacle course contests for both goats and pigs. Gearheads will love the tractor pulls, antique car shows, and even a lawnmower race.
It's become the local mecca to see today's country stars perform each night and is by far one of the biggest attractions at the fair, especially since the price of admission includes the concerts. Bring a blanket or chair to mark your spot early in the grove by the main stage and spend the evening howling at the moon with your fellow fair-goers.
For the aspiring farmer, there are programs that showcase the skills of the Future Farmers of America chapters from throughout the state. There is a lot to see, and a lot to learn, at the Washington County Fair. Rhode Island has a rich agricultural scene that doesn't always get the recognition it deserves. Do you part to support our local farmers, learn more about how important agriculture is to our every day lives, and have some good ol' fashioned family fun.   
A few quick tips:
Gates open at 8 am – most events begin around 10 am.
Children 10 and under are free; $11 admission for everyone else.
Bring cash; in this age of plastic, it's easy to forget that cash is still king. Cost of admission does not include tickets for the carnival rides or games. And you're going to want some deep-fried Oreos.
Wear comfortable shoes; the parking lot is massive, and you may have a bit of a hike to and from your car.
Be alert; little kids have little hands that they like to stick in the little holes in the fence where the animals are.
We love them, you love them, but leave the pets at home.
Off-site parking will open when necessary with continuous shuttle buses to and from the fairgrounds.
For more events in Rhode Island this summer, head to our events page to see what else is happening in Lil Rhody!