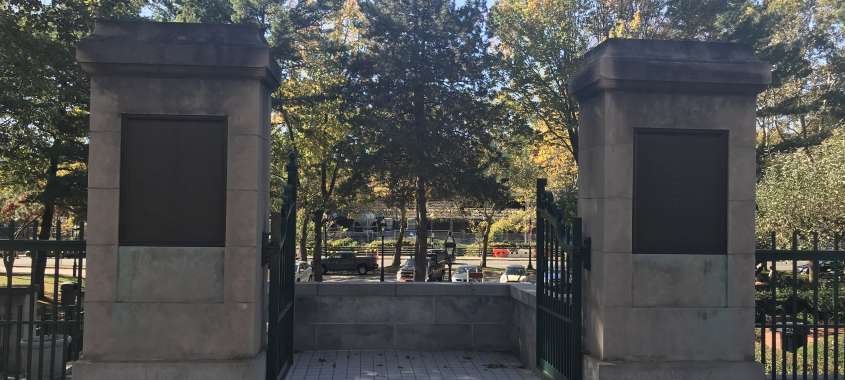 As far as National Memorials go, Roger Williams's in Providence isn't exactly a whopper. At a tiny but proud 4.5 acres, it's near the bottom of a size list topped by places like the Colorado National Memorial, which at 20,000-plus acres, could gobble up about 4,500 Roger Williamses. Sure, those big places have towering canyon walls, stunning vistas and bighorn sheep. But can visitors there take a quick walk to Federal Hill for some fantastico handmade tortellini? Or to Benefit Street's "Mile of History," home to the most exquisite original Colonial homes in America.
We think not.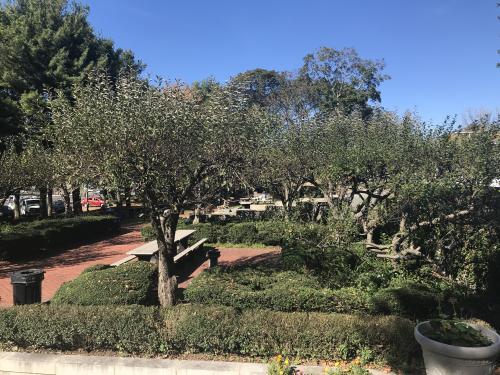 Roger Williams National Memorial is a gorgeous slice of green tucked into a tar-and-brick urban landscape dedicated to all things Roger, the man, who lest we forget, founded the fair city of Providence in 1636 on the backbone of religious freedom, a concept of his carried forth a century and a half later to a little something called the Bill of Rights.
The memorial was created there because it's where Roger and the original settlers of Providence lived, picking the spot because of a freshwater spring nearby and a saltwater inlet for fishing. Location, location, location mattered even then.
Here, you can't swing a piece of parchment without smacking history in the face at every turn: Across the street is the site of Roger's original house. The building that houses the memorial headquarters was built in 1736 and is the oldest commercial building in Providence (it's been everything from a watch hospital to a liquor store). Nearby is irony at its finest, the grand Cathedral of St. John, founded as the King's Church in 1722 – as in the King of England, a man and country Williams fled in search of religious freedom.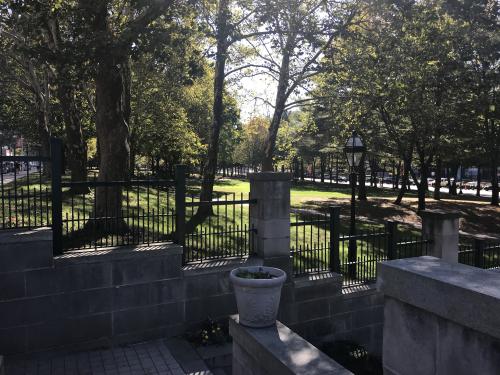 The memorial grounds are well kept, sweeping, tree-studded and itself oozing history from every pore. This long rectangular tract was divvied up by Roger, slivers of land given to his 12 fellow settlers. Boston calls itself the Hub of the Universe, but this area was truly Rhode Island's hub, a common meeting ground for the Wampanoags and Narragansetts to separately meet and discuss tribal business. The roads here - routes 1, 122, 44, 6 - are old Indian pathways that sprang from this very spot.
It's a small memorial, but more than 100,000 visit every year, mostly just foot traffic happening by, but also those in search of some incredibly interesting history. And some are the religious types eager to be absorbed in the sheer spiritual history of the place, staffers say.
There is a symbolic cement well here to mark the spot of the gushing spring that first drew Roger Williams to settle this land. In the small visitors' center, catch a short film about the park's namesake, and check out the demonstration garden outside that shows how Native Americans cultivated vegetables and English colonists grew herbs.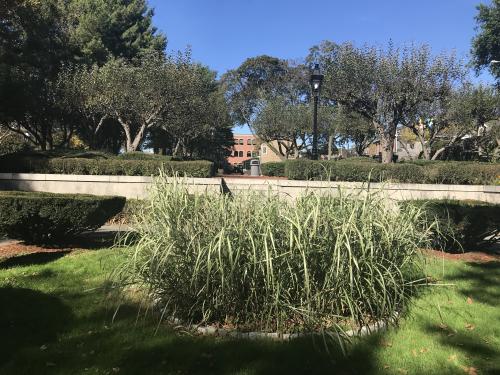 Or just stand there in this splendidly small space and imagine what you would have seen centuries ago: Small strips of farmland growing west from what is now College Hill; Towne Street as a dirt path, which is now North Main Street; and across the way a saltwater inlet teeming with fish which is now home to the Providence Place Mall and State House.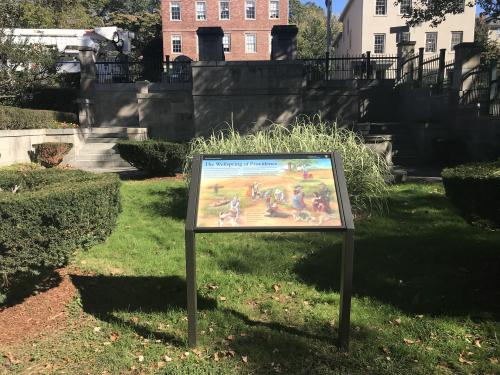 The size of the memorial belies the power of the man whose name graces it. Come and check out this tiny place with a grand history and realize what Rhode Islanders have known for years: Bigger isn't always better.