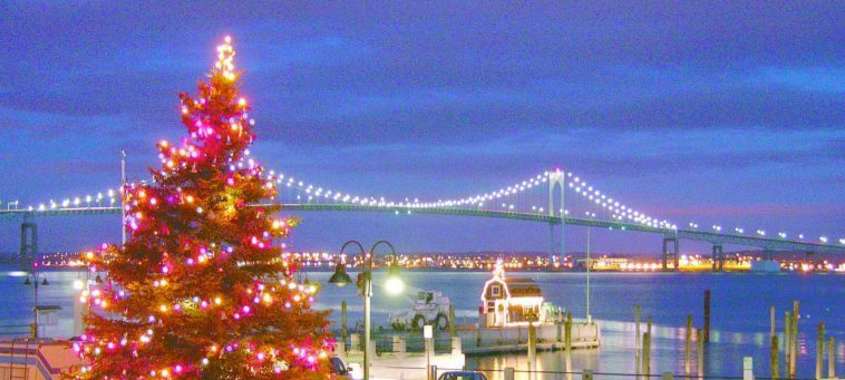 Newport is, by far, one of the best places in America to celebrate the holiday season. So many beautiful, historic properties, a festive waterfront, sublime shopping and the organization Christmas in Newport make just about every day of December something to celebrate.
In 1971, Christmas in Newport began as a festival that celebrated the noncommercial traditions of the holidays. Now in its 47th year, the annual event has grown to a month-long celebration of local music, Christmas tree lightings, house tours, children's events and more – something for nearly each day of the December calendar. Residents, businesses and the marinas all play along, too, decorating doorways and windows and boat masts with thousands of glowing white lights, greenery, wreaths, trees and more. Other than summer, there's not more a festive time to be had in Newport.
Christmas in Newport raises thousands of dollars for charity each year, so in keeping with the spirit of the season, any event listed in the program must be free of charge or must benefit a non-profit institution or charity – lucky for the thousands of individuals and families that participate each year.
The season kicks off tomorrow, December 1 at 6 p.m. in Washington Square with a proclamation from the mayor, entertainment, a cannon salute, and the lighting of the tree. Then the days fill with all sort of celebratory events – concerts (so many concerts!) and caroling, historic and house walking tours, doorway decorating contests, visits from Santa, shopping events and more. It winds down on New Year's Eve with a service at Trinity Church, featuring the Newport Community Youth Choir. www.christmasinnewport.org; hotline 401-849-6454.