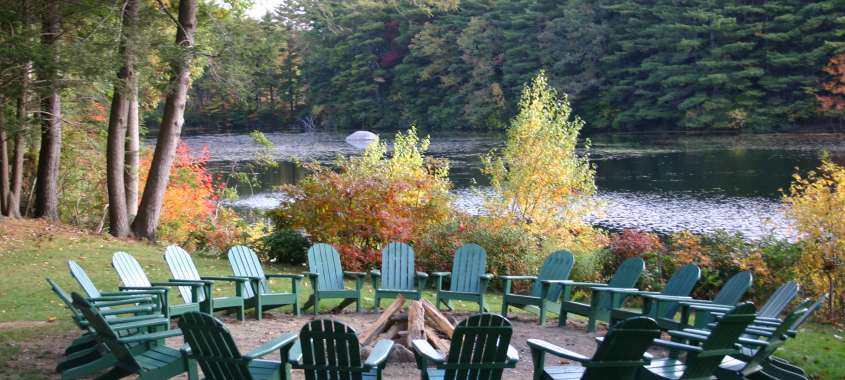 Campgrounds around the state where you can refine your marshmallow-roasting game
Are you a golden-brown perfectionist or do you prefer the charcoal-crusted, fully-engulfed kind? Maybe you just enjoy watching others struggle to achieve their version of the perfectly toasted 'mallow from the other side of the fire. *Pro-tip: instead of graham crackers, try sandwiching your chocolate and marshmallow between two Ritz crackers. The salty-sweet combination almost seems too luxurious for camping. Almost.
Whether you camp for the s'mores or to escape from the hustle and bustle of every day life, there are spots around the state that cater to every level of camper. If you're looking to get as close to roughing-it as possible, try George Washington State Campground in Glocester (think outhouses and no showers).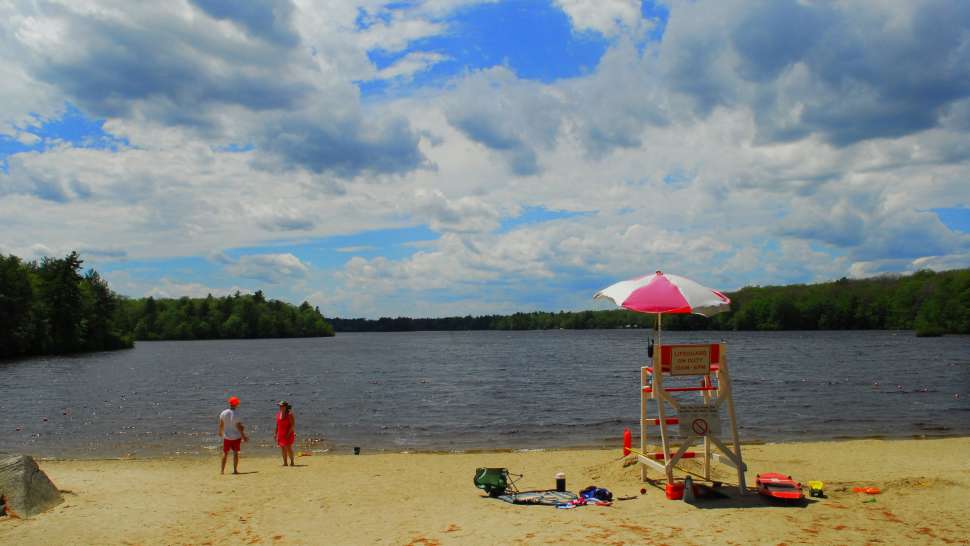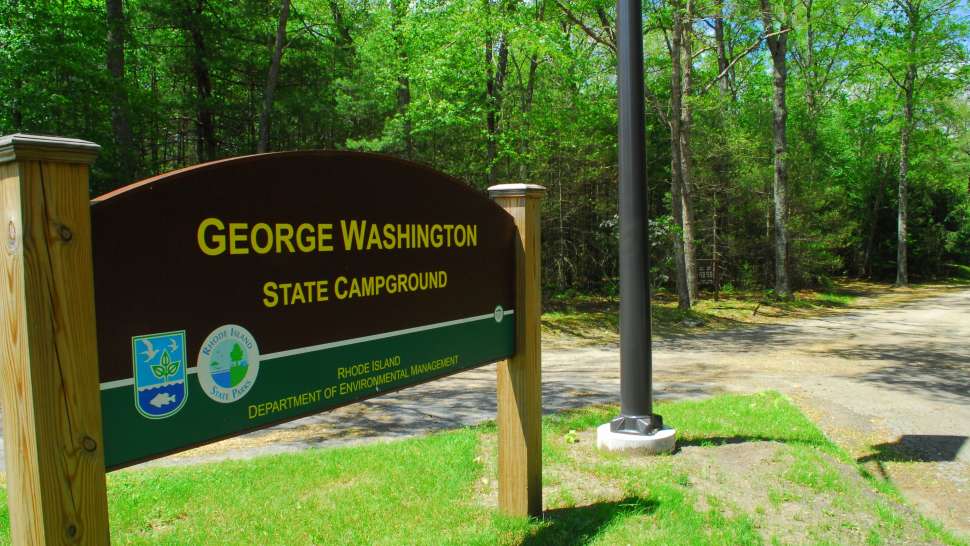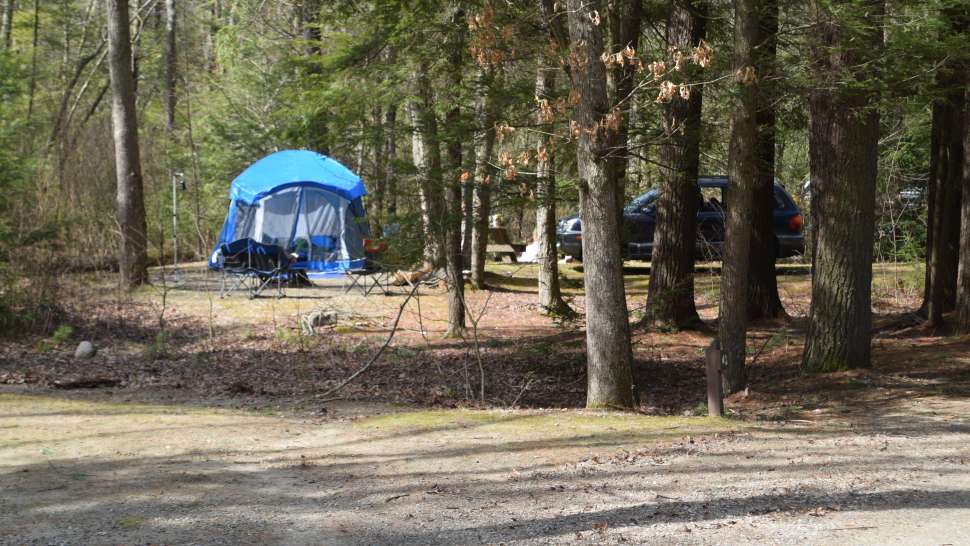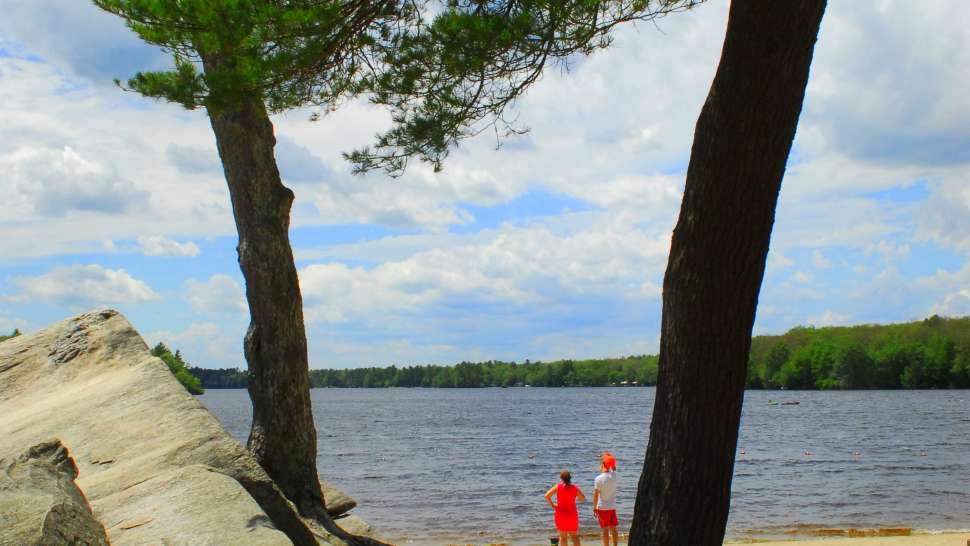 Looking to do more glamping than camping? Check out the 3 bed, 2 bath, 1500 square-foot standalone home situated on the property of Melville Ponds Campground in Portsmouth.
If you prefer something more middle of the road and family friendly, there are a few options from across the state to consider.  Here are just a few:  
Whispering Pines in Hope Valley offers tent sites, RV and trailer sites, and even cabin rentals complete with refrigerators, running water and air conditioning for those who aren't ready to commit to full-fledged camping. Activities for the whole family are planned every weekend through Columbus Day when most campgrounds wrap up for the season. Christmas in July, Country Western Weekend in August, and a Chili Cook-Off/NFL Tailgating party in September are just some examples of the fun to be had by all!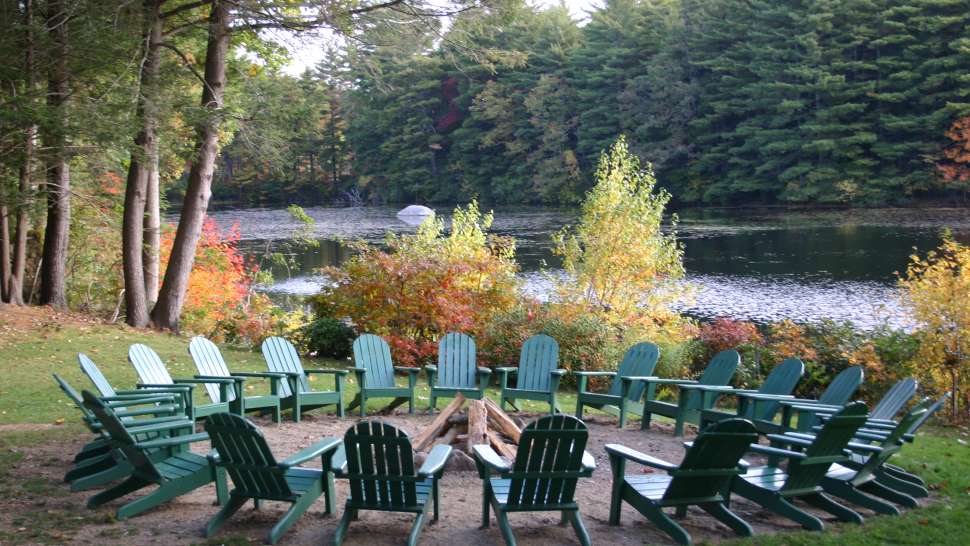 Burlingame State Park and Campground in Charlestown is for the more seasoned camper as it has no utilities on its sites. But don't let that deter you. You can make Burlingame as rustic or as luxe as you'd like; generator use is allowed between 8 am and 8 pm. You'd be surprised how creative one can get with camping supplies and a generator. The campground is 3,100 acres of rocky woodland that surrounds Watchaug Pond in Charlestown and features over 700 rustic campsites and 20 cabins with conveniently located restrooms with shower facilities, a playground, and arcade. Campers will appreciate the rustic nature of Burlingame as it offers something for every type of outdoor enthusiast. Canoeing, fishing, hiking, and swimming at the freshwater beach are just some of the activities to take advantage of.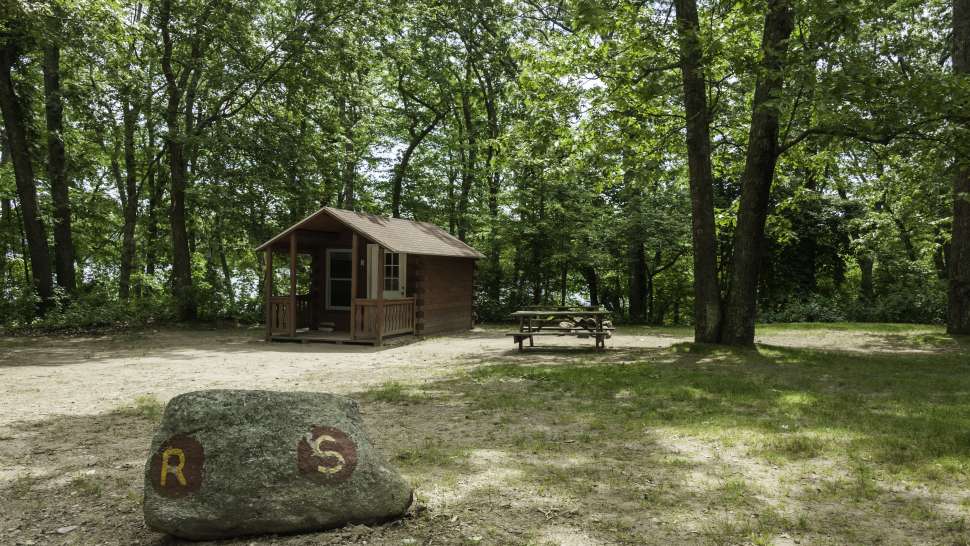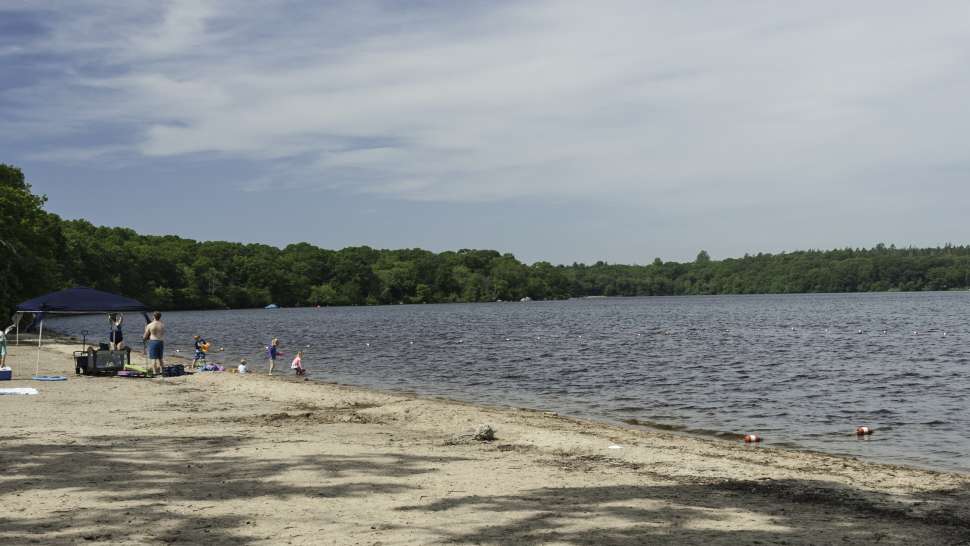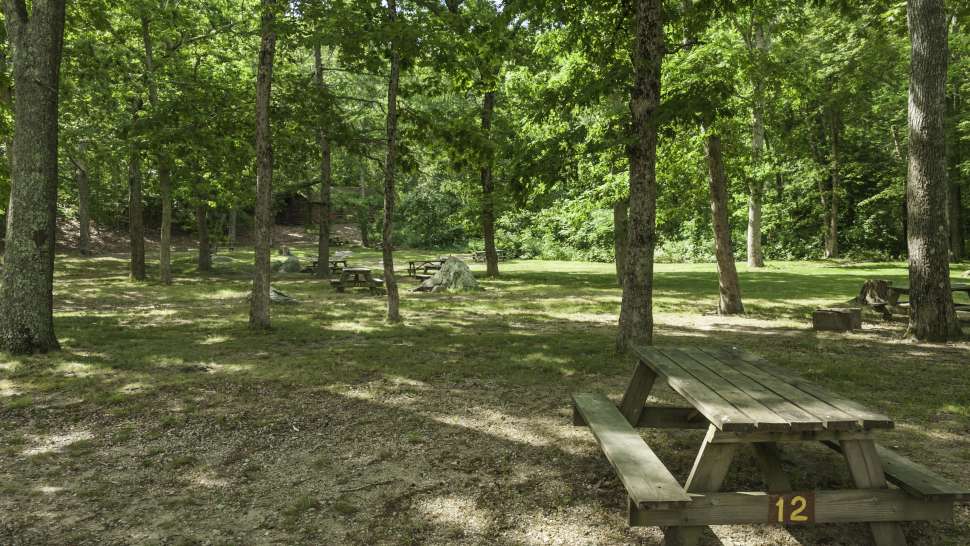 Holiday Acres in North Scituate has just about every amenity imaginable with a mix of tent, RV, and cabin sites available. Beyond the sites, there are horseshoe pits, a boat ramp, a kid's game room, and a 21+ area inside an "A" Frame with big screen TV, juke box, pool table, darts and more! Furry friends are welcome but need to be on a leash at all times. With direct, private frontage on Coomers Reservoir, the sandy beach is a perfect spot to relax and enjoy the serenity.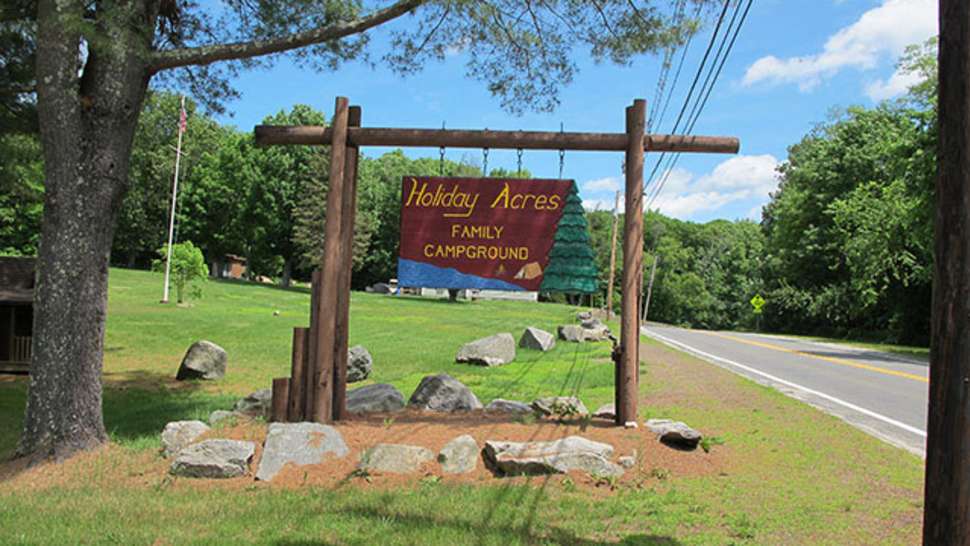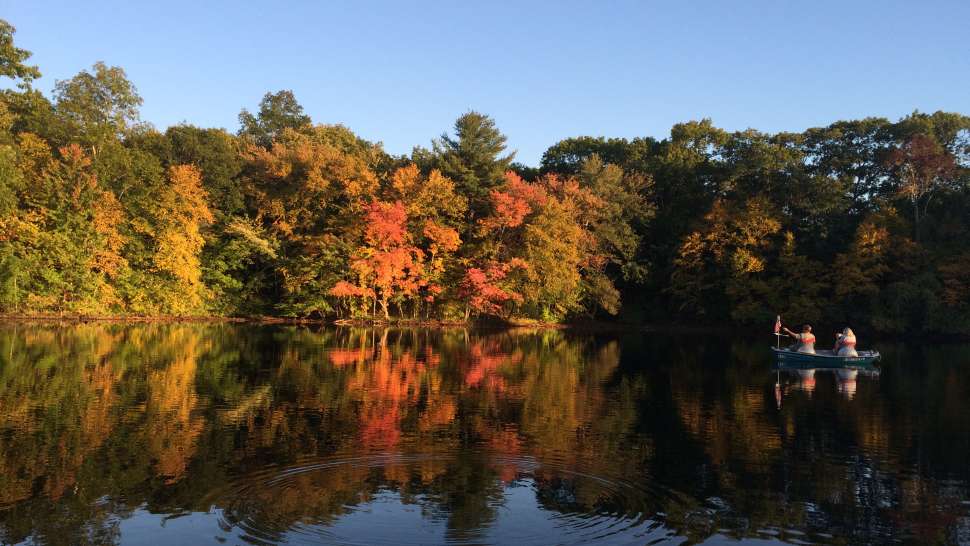 Charlestown Breachway Campground in Charlestown is the epitome of camping in the Ocean State. You are literally camping at the beach. Tucked away on the East side of "the Breachway" is this little slice of RV heaven, with panoramic views of Block Island Sound and within walking distance to Charlestown State Beach. The Breachway also has a boat launch with limited parking. Sorry tent campers, this one is not for you. All units parking on this 75-site campground must be completely self-contained. The location may just make you consider trading in your canvas for an RV considering the views you get and access that comes with "roughing-it" at this campground. However, no open fires are permitted on site, so the s'mores will have to wait. The trade-off is still pretty sweet when you consider the view.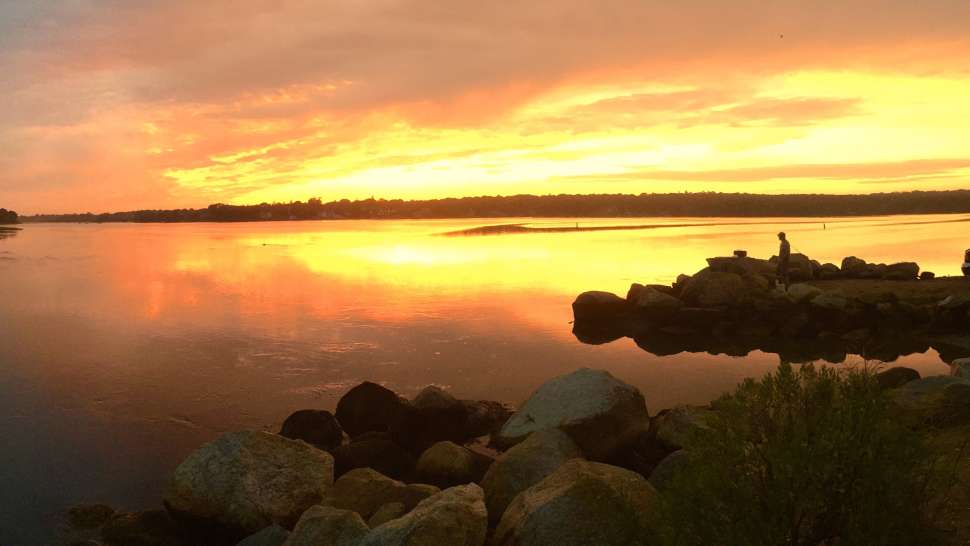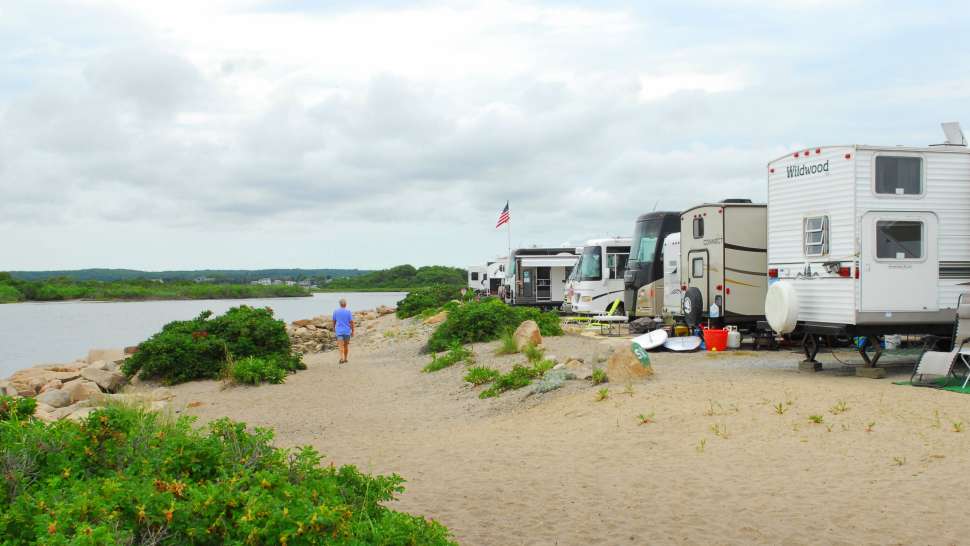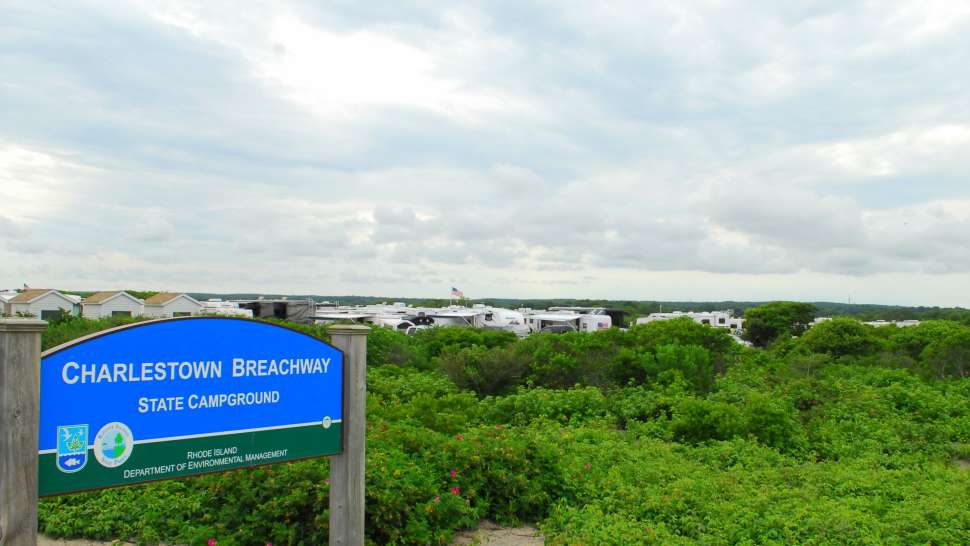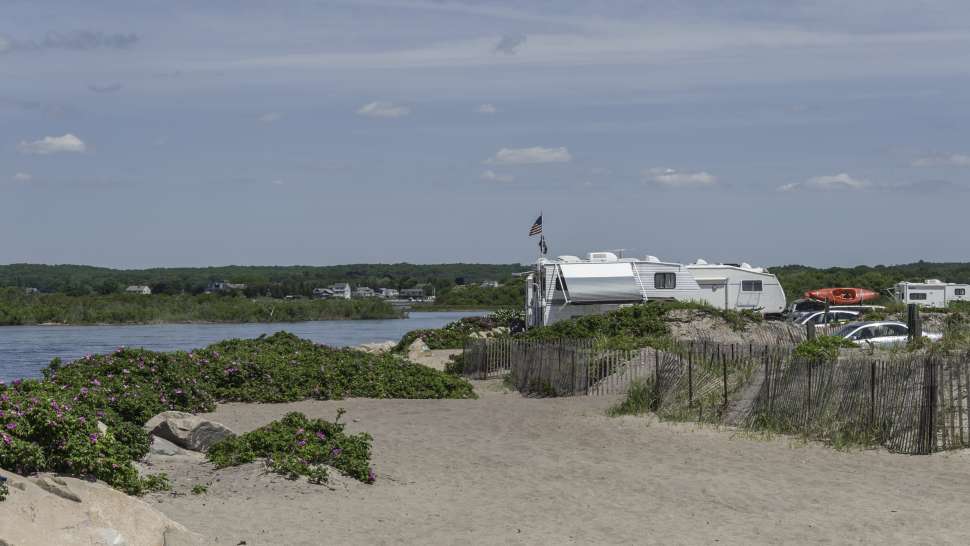 No matter your preference, there are numerous campgrounds throughout the state where you can enjoy fires, fishing, kayaking, swimming, and more. Click here for the rest!