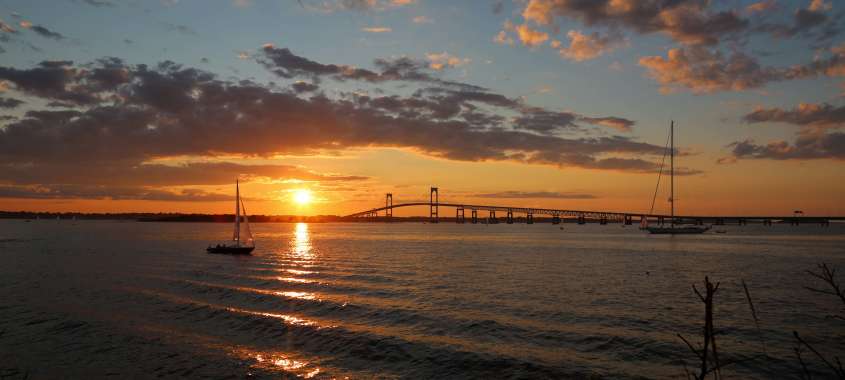 Did setting the clocks back get you down?  While the sun does go down an hour earlier, let's try and focus on the positive: earlier sunsets! So, for this fabulous 5-minute break, we bring you sensational sunsets from around the state. Take a moment for yourself, grab a cup of coffee (or a piece of leftover Halloween candy) and lose yourself in these gorgeous photos from across Rhode Island!
1. Castle Hill Lighthouse
7. Rocky Point State Park
9. Herreshoff Marine Museum
Ahhhhhh!  Wasn't that nice?  Now, back to work!