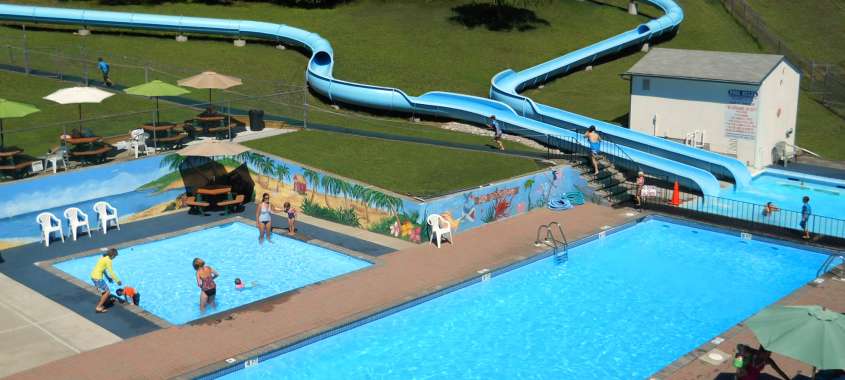 Rhode Island, a gem in the eastern US, offers family-friendly fun at every turn. Small but mighty, this state surprises with its variety of child-centric activities, ensuring memorable experiences to fill photo albums and warm hearts.
Picture the joy when your children discover interactive historical sites, learning through play. Imagine them splashing in child-friendly beach waters or wandering nature trails full of tangible wonders, see them unleash their creativity at museums and workshops or watch them engage with diverse species at zoos and aquariums, expanding their knowledge of nature. After each busy day, unwind and enjoy mouthwatering meals at dining spots with dedicated kids' menus.
So, set the GPS for Rhode Island and prepare for a remarkable trip filled with discovery, amusement, and lifelong bonds. Here's to the Ocean State, where extraordinary family adventures await.
Enriching Education at Interactive Museums
Rhode Island is full of interactive museums that create an engaging educational environment. A standout is the Providence Children's Museum, where hands-on exhibits spark children's curiosity, encouraging them to learn through play.
The Museum's 'Waterways' exhibit lets kids direct water flow through pumps, wheels, and spillways. In 'ThinkSpace,' they can discover the patterns in math, science, and art. The 'Play Power' exhibit celebrates the importance of free play. Temporary exhibits add to the fun, offering new experiments and learning opportunities with each visit.
Outdoor Adventures: Parks, Trails, and Beaches
Within Rhode Island's varied terrain, you'll find numerous parks and trails suitable for all ages. Kick off your outdoor adventures at Roger Williams Park. This park, with its 435 scenic acres, offers more than just a typical city park experience. Wander through the botanical garden, take a leisurely paddle boat ride on the lake, ride the carousel or gaze at the ancient trees and wildlife. Here, your kids can learn about different plants and animals, fostering a love for nature.
Next, head over to Lincoln Woods State Park. With its dense woods, open fields, and sparkling lake, it promises a day filled with adventure. Here, your kids can enjoy walking trails, swim at the freshwater beach, or try their hand at rock-climbing or horseback riding offered by Sunset Stables.
Don't miss the picturesque Ten Mile River Greenway, part of the lush Blackstone River Valley National Historical Park. Grab your bikes (or just your feet) and enjoy the easy 3-mile bike path with stunning views of the Seekonk River.
Seaside Serenity: Relaxing at Family-Friendly Beaches
Known as the 'Ocean State', Rhode Island offers some of the East Coast's most kid-friendly beaches. At the top of the list is Easton's Beach, Newport's largest public ocean surf beach. Besides the beach's natural beauty, it features an old-fashioned carousel, a playground and a seaside aquarium for endless fun.
A little further away, Misquamicut State Beach attracts families with its wide, sandy beach, gentle surf, and ample amenities. It's the perfect place for building sandcastles, playing in the surf, or simply relaxing under the sun while watching your kids have fun.
Wildlife Encounters: Aquariums and Zoos
Take your family on a captivating visit to Rhode Island's zoos and aquariums. These family-friendly locations provide a chance for children to interact with a variety of creatures, both native and exotic. These interactions can instill a lifelong respect and appreciation for all living beings.
Get Wild at Roger Williams Park Zoo
The Roger Williams Park Zoo in Providence makes for an adventurous family day out. Being one of the oldest zoos in the country, it houses a wide range of animals in habitats mimicking their natural environments. Over 160 species from around the globe await your visit, ensuring endless discoveries.
Meander through the Asian Elephant and Marco Polo Trail exhibits to see elephants, snow leopards, and red pandas. Visit the Faces of the Rainforest to spot toucans, anacondas, and adorable two-toed sloths. For real interactive moments, you can feed farm animals at the Alex and Ani Farmyard or sign up for an animal encounters experience.
Underwater Exploration at Save The Bay Exploration Center and Aquarium
The Save The Bay Exploration Center and Aquarium at Easton's Beach is a must-visit for marine life enthusiasts. This place houses over 40 local species, from moon jellies to seahorses.
Children can touch starfishes, horseshoe crabs, and even sharks and stingrays in the three touch tanks. Daily programs such as the animal feeding demonstration or sea urchin dissection offer engaging learning experiences.
Bird's Eye View at Norman Bird Sanctuary
The Norman Bird Sanctuary in Middletown is ideal for birdwatching enthusiasts. With its 300 acres of diverse habitats and seven miles of hiking trails, you have numerous opportunities to spot different bird species, from great blue herons to American woodcocks.
This tranquil outdoor space focuses on teaching children about the importance of nature and wildlife conservation through summer camps and educational programs.
Visiting these wildlife-focused attractions introduces children to a wonder beyond their usual experiences. These parks, sanctuaries, and aquariums offer not only fun but also a connection with the natural environment and its fascinating inhabitants.
Art and Creativity: Museums and Workshops for Little Artists
Let's spark your child's imagination and creativity with Rhode Island's art-rich activities. Here, you can engage your kids in the creative process instead of just showing them art. You can ignite their curiosity at top-notch museums, develop their artistic skills in hands-on workshops, or enjoy captivating theater productions. Get ready for an exciting experience that stimulates young minds and nurtures their natural talents.
Unleash Creativity: RISD Museum Art and Design Lab
At the RISD Museum Art and Design Lab, kids don't just look at art—they make it. This inventive space, a project of Rhode Island School of Design, encourages children to become artists. Each interactive station focuses on a unique art form, encouraging creativity and artistic expression.
Your future artists can sketch, sculpt, design textiles, or even create 3D designs. A 3-hour session here will be filled with creativity, discovery, and learning. It's a lively, child-friendly space where creativity flows freely, and inspiration strikes.
Amusement and Water Parks: Thrills and Spills for Everyone
Ready for some fun? Buckle up and prepare for a rollercoaster ride of excitement at Rhode Island's amusement and water parks. Each park boasts a unique blend of thrilling rides, water slides, games, and interactive activities. Don't forget your sunscreen, bathing suit, and enthusiasm. Prepare for a day brimming with laughter, smiles, and family memories.
Experience the Thrills at Adventureland
Adventureland in Narragansett is an amusement park that caters to everyone. Its family go-kart track lets everyone from grandma to your youngest experience the thrill of racing. If you prefer a slower pace, enjoy a relaxing ride on the Carousel or bumper boats. You can also hone your sporting skills on the modern mini-golf course and at the batting cages. For a tasty end to a fun day, grab some snacks at the Outback Snack Shack while you share the day's stories.
Dive Into  Yawgoo Valley Water Park
Yawgoo Valley Water Park
, located in Exeter, Rhode Island, offers a delightful respite from the summer heat for families and adventure-seekers alike. This water park, a part of the larger Yawgoo Valley Ski Area and Sports Park, boasts a variety of water slides, pools, and attractions suitable for all ages. Whether you're racing down one of their thrilling slides or relaxing in the leisurely lazy river, there's something for everyone. Beyond its wet and wild attractions, the park is known for its friendly staff and clean facilities, ensuring a fun and safe experience for visitors.
Classic Fun at Atlantic Beach Park
Atlantic Beach Park in Misquamicut continues the tradition of classic American fun. With its surf, sandy beach, arcades, restaurants, and nostalgic carousel, it's a timeless favorite for families. Kids can enjoy the park's mini rides or try their luck at the games. Relax with a ride on the historic 1915 Herschell-Spillman Carousel, one of the few remaining in the world.
Rhode Island is a GREAT Destination for Fun with Kids
Rhode Island is undoubtedly a treasure trove of fun and educational activities for children of all ages. Its vast selection of kid-friendly museums, parks, zoos, and art labs provide a rich and engaging experience, instilling a love of nature, a sense of history, and a spark of creativity. The state's amusement parks and beaches offer hours of thrilling fun and relaxation, ensuring there's never a dull moment during your family vacation. Whether you are a resident looking for weekend activities or a traveler planning a family trip, Rhode Island promises unforgettable adventures that your children will cherish for a lifetime.
The Ocean State is a premier family destination where educational opportunities meet fun-filled experiences. With its myriad attractions, from interactive museums to wildlife encounters, from serene beaches to exciting water parks, it provides a vibrant backdrop for making memories that last. Your kids can learn and grow through enriching experiences, all while having the time of their lives. So, pack your bags and head to Rhode Island for a family adventure that's certain to be fun, fulfilling, and absolutely unforgettable.