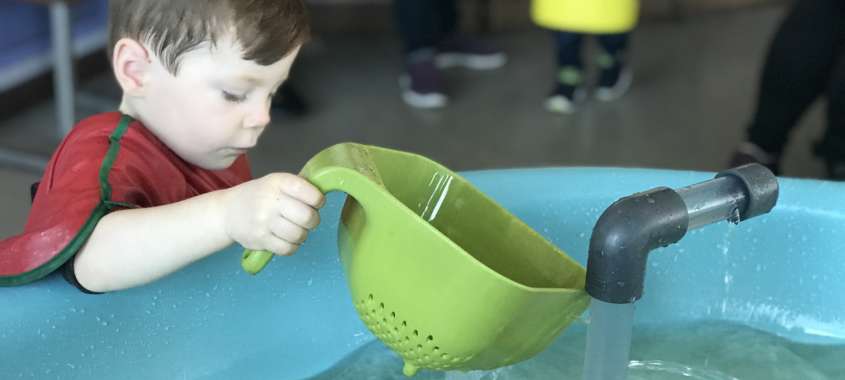 The fun continues in Part 3 of Family Time in Rhode Island....
Combining fun and learning has been going on for more than 40 years at the Providence Children's Museum, a place geared for kids 1 to 11 – and the big kids – parents, grandparents, friends and family - who bring them to the museum.
The museum's mission is simple: To inspire and celebrate learning through active play and exploration and is this ever the place for it. There are hands-on, play-based exhibits and programs that explore arts, culture and science, technology, engineering and math embracing a wide range of abilities, learning styles and forms of creative expression.
Favorite fun zones at the museum include "Water Ways," where kids explore ice, mist and find the swirling, whirling ways of water and getting wet is encouraged; they have raingear, so they won't get to wet!
There's also "Play Power" where kids send objects soaring through air tubes and make magnetic mazes; "The Climber," where kids wriggle and giggle through a two-story high climbing maze; "Underland," where there is an imaginative subterranean world of roots, worm tunnels and critter burrows; and "IWay," where kids tackle bridge-building challenges and plan a city.
What's new: "Coming to Rhode Island," where kids embark on an interactive time-traveling adventure to meet people who immigrated to Rhode Island from around the world and explore history, culture and diversity through stories. 
Want to burn off energy in high-flying style? You have options. Check out Launch Trampoline Park in Warwick, RI, an indoor sports and family entertainment facility with more than 18,000 sq. feet of connected trampolines forming one gargantuan jumping surface and angled trampoline walls to bounce off of, and a wide variety of physical activities including open-jump time, group exercise classes, trampoline dodgeball and basketball, and foam pit fun. There is also Sky Zone in East Providence, with an endless sea of trampolines to form a massive surface, 3D dodgeball, SkyRobics fitness classes and WOW, the weightlessness of bouncing, flipping and landing in a pit filled with 10,000 foam cubes.
Into climbing rocks? A myriad of places exist naturally for that (Lincoln Woods State Park is one popular spot), but if you want to take it indoors for the family, check out Rock Spot Climbing, with two Rhode Island locations in South Kingstown and Lincoln. February's a great time to try it out, with discounts offered on climbing packages and gear in the onsite store, and $30 10-visit punch cards. Walk-ins welcome and staffers are always ready to help you get climbing in no time.