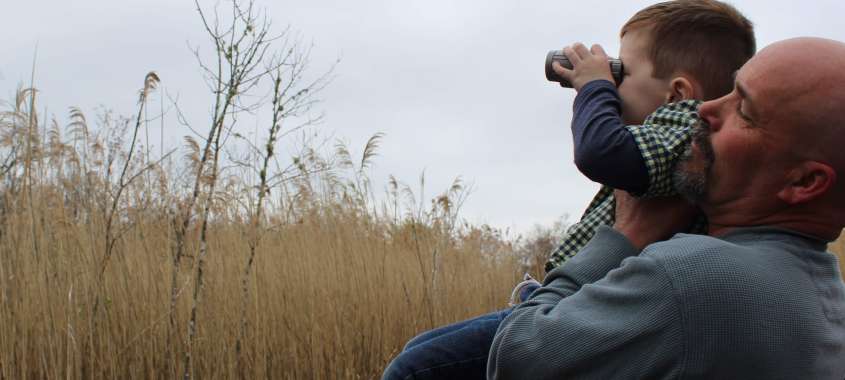 Father's Day is coming soon - Sunday, June 16th, in fact - and let's face it, it can be tough picking out the perfect gift for that special man in our life. That's why we here at Visit Rhode Island say DON'T. 
Now, before you get out the torches and pitchforks, we're not saying not to celebrate your father(s), grandfather, stepfather, foster-father, or father figure in your life. We're simply saying that the best possible gift is the gift of time with you! And that's where we come in. We've searched and scouted, tabulated and collated(?) the very best ideas for you and dear-old-dad to spend some quality time and make some terrific memories in Rhode Island this Father's Day.
Now there's nothing left to do except pick your favorite event or activity and charge your phone for lots of Father's Day photos. You're welcome. :)
Father's Day Events
Here are some terrific Father's Day events to choose from to celebrate and enjoy some time with your dad.
More Happening on June 16th
While these aren't specifically Father's Day events, you and your special guy might enjoy them just the same!
For Dads Who Love Cars
If your special guy is an auto enthusiast, there are two fantastic car museums in the Ocean State where he'll be in absolute heaven. Dads are free at the Newport Car Museum on Father's Day as long as another adult with him buys a ticket. Kids are welcome, too, and have specially priced tickets.
Father's Day Fun with Little Ones
Here are some great Father's Day ideas when little ones are involved.
21+ Father's Day Fun
If everyone's over twenty-one, why not consider taking Dad out for a cold pint or a nice glass of wine? Maybe even a tour of one of Rhode Island's breweries, wineries or distilleries.
If Dad's an Art Lover
Does that special man in your life love the arts? Take in an art gallery, museum, exhibit or performance together. Read more art suggestions.
Father's Day on the Water
Do you think Dad would enjoy a relaxing day on or by the water? Check out beaches, boats and more below! Read more ocean lover suggestions.
However you decide to spend Father's Day, best wishes for a wonderful day of love, laughter, and making memories with the person you've chosen to celebrate on this special day!