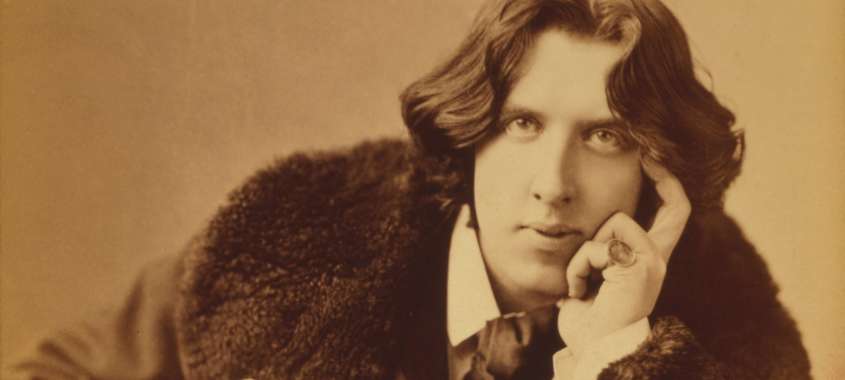 "One should be a work of art or wear a work of art"


~Oscar Wilde
Newport isn't always evocative of the Gatsby style. Sometimes the City by the Sea gets a little Wilde.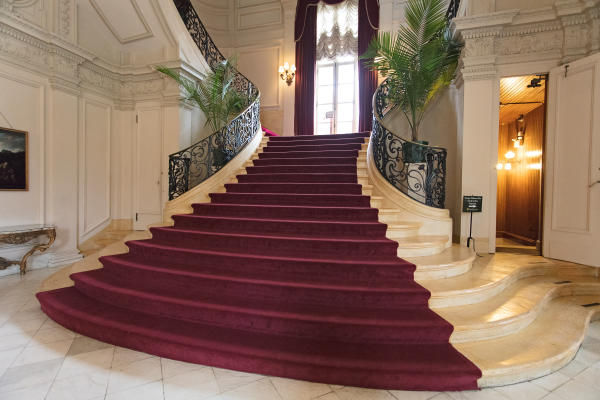 From this Saturday through Nov. 4, "Bohemian Beauty: The Aesthetic Movement and Oscar Wilde's Newport," will run in the second-floor galleries at Rosecliff, an exhibition celebrating the ideas embodied by the artists, poets and thinkers popular during the Aesthetic Movement (1870-1890), an important era of artistic experimentation here and abroad.
Irish poet Oscar Wilde was a leading proponent of the Aesthetic Movement in Britain and traveled to North America in 1882 to share his message in a whirlwind national tour including Newport, where at the invitation of Julia Ward Howe, he lectured on "The Decorative Arts" at the Casino Theater on July 15, 1882, an event attended by Newport's most "prominent cottagers."
Wilde's tour raised awareness and interest in interior decoration. The style was influential in the Gilded Age, as it merged interests in traditional crafts - a precursor of the Arts & Crafts Movement - with the influence of industrial design and new technologies in manufacturing.
"Bohemian Beauty" features more than 80 examples of such objects drawn from the Newport County Preservation Society's collection as well as significant loans from eight other prominent museums and private collections from around the country and locally, including  The Newport Historical Society, The Providence Athenaeum,  and the University of Rhode Island Historic Textile and Costume Collection, and The Collection of Dr. Philip Maddock.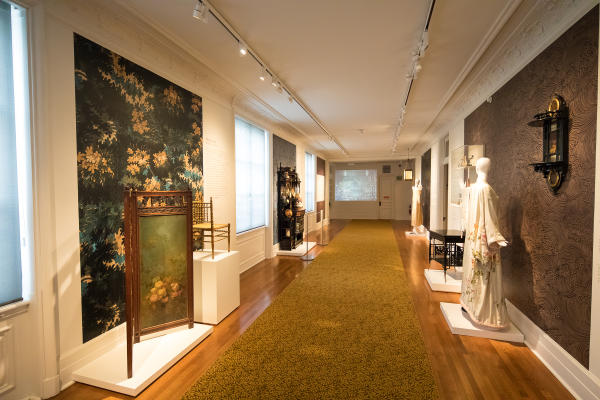 The Aesthetic Movement championed pure beauty and "art for art's sake," emphasizing the sensual and visual qualities of art and design over moral or even practical considerations. Aestheticism manifested itself in ordinary household items; one of its tenets was that it be part of everyday life and not limited to painting, sculpture and architecture. Its influence can be seen in ceramics, metalwork, furniture, glass, jewelry and interiors of the period.
So if you're wild about Wilde, check out this must-see exhibition. Admission is included with regular Rosecliff tour admission.  For more information and to purchase tickets, visit www.NewportMansions.org