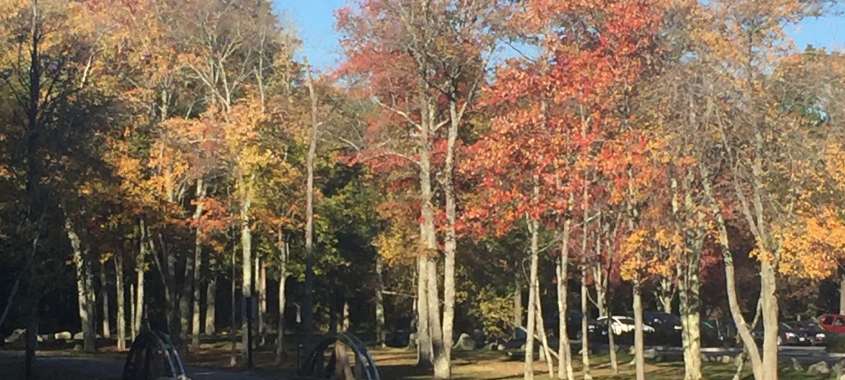 Welcome to November! 
As you recover from your post-Halloween sugar crash and prepare for your Thanksgiving Day festivities, here is a full slate of fabulous November events and activities to round out your month.  Check out all of the fun things you can do in between plotting your Black Friday and Cyber Monday shopping strategies and gearing up for the holiday season! 
Food for Thought
Eat your heart out foodies! November does not disappoint when it comes to delicious things to do that revolve around food.  So, whether you're looking to expand your palette or do a little pre-Thanksgiving pre-gaming, here's just a taste of what's going on for culinary events this month...
Great Outdoors
November is a terrific month to get out and about before the temperatures drop and the snow falls.  Enjoy Rhode Island's beautiful fall landscape - there is plenty to do and see outside in the crisp, fresh air.  Here's just a sample of what's going on...
Miscellaneous Fun
Awesome fun stuff here: gondolas, hockey, ComicCon and more!
Historic Experiences
Rhode Island has beautifully preserved, historic homes and museums throughout the state that offer fascinating and entertaining tours and programming all year long.  Fall and winter is a perfect time to visit, learn and experience the rich stories and collections these gems have to offer.  There's more where these came from...
Thanksgiving Plans
Not exactly Martha Stewart or Rachel Ray?  Not to worry! Rhode Island has a cornucopia of delicious restaurants that will serve you up a mouth-watering Thanksgiving meal faster than you can say gobble gobble.  Here's just a few places to consider for Turkey Day...
Christmas Preview
Some of us just can't wait for the Christmas season to arrive. If you put up your tree as soon as Halloween is over and get your ugly Christmas sweaters out of mothballs before dessert on Thanksgiving Day, these events are for you...
Shopping Local
Rhode Island has a thriving community of artists and artisans, crafters and independent retailers that make for a shoppers paradise!  Buy your holiday gifts at these one-of-a-kind shops and artist shows confident in the knowledge that no one will dare re-gift your unique treasures!
Wicked Artsy
The Ocean State offers so many ways to enjoy the arts all year long, and November is on point with terrific offerings - including the final WaterFire event of the season.  There's so much more happening in the Rhode Island's art world this month, but here's a few highlights...