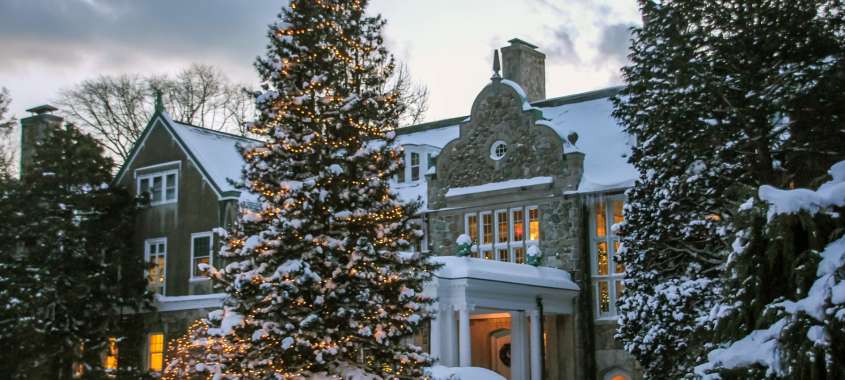 Even the best of winters need an activity back-up plan for days when low temps and snowy skies have you heading indoors. Rhode Island has some of the most unique and fascinating small museums in the country, whether you're into sports, industry, history or gardening.
Start offshore at the Block Island Historical Society (yes, fans of Showtime's "The Affair" will recognize this museum from a season one episode), where you'll find exhibitions on the history of the Manisses, the maritime industry (the Island is well-known for its shipwrecks), lighthouses, nature and more. A new museum shop lets you take a piece of it all home with you. 18 Old Town Rd.
On Aquidneck Island, two of the state's finest museums will provide endless hours of entertainment. The International Tennis Hall of Fame and Museum holds court in Newport, where it preserves and promotes the sport and its legends and holds numerous tournaments and matches in season. 194 Bellevue Ave.
Further north in Bristol, Blithewold Mansion, Gardens and Arboretum in a 33-acre, 45-room summer "cottage" on the shores of Narragansett Bay. One of the most authentic examples of the architecture and design of the Country Place Era, it features an exception collection of rare and unusual plants. 101 Ferry Rd.
In East Greenwich, the Varnum Memorial Armory was the original home to the Rhode Island Militia. Now visitors can view weaponry, uniforms and artifacts from Colonial times, including a rare functioning Gatling gun. 6 Main St.
The Warwick Center for the Arts is a fun-for-the-whole-fam type of place, featuring art and history exhibitions, art workshops, improv shows and kids' camps. 3259 Post Rd. 
And in the norther reaches of the state, the Museum of Work and Culture in Woonsocket is truly unique, offering a history of and stories about the men, women and children who came to Rhode Island's mill towns in search of a better life in the 19th and 20th centuries. 42 So. Main St.