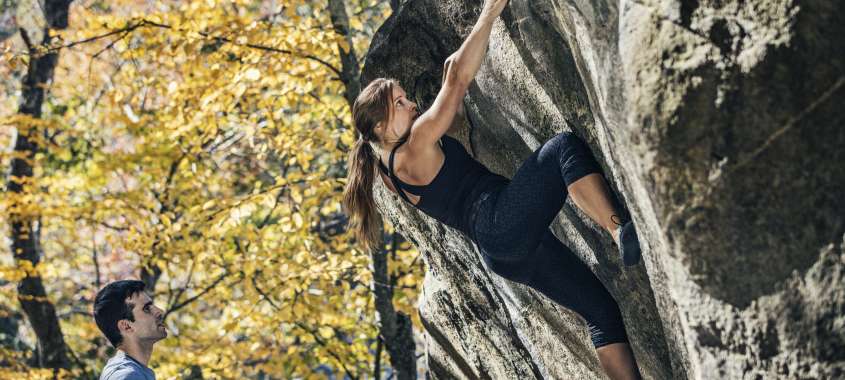 The Ocean State doesn't lack when it comes to natural beauty and outdoor adventure. This coastal enclave offers distinctive geographical features, breathtaking landscapes, and, despite being tucked away in the shadow of its larger New England neighbors, is a gem waiting to be explored.
Rhode Island is home to a diverse landscape of hills, forests, marshes, and miles of stunning coastline. It offers an abundance of hiking and biking trails suitable for adventurers of all skill levels. Whether you're a fan of coastal paths, serene woodland trails, or rocky outcrops, you're certain to find a path that suits your style and stamina.
Beyond the shores, Rhode Island's picturesque waterways propose a myriad of aquatic adventures. Kayaking on a tranquil lake, paddleboarding on the sparkling ocean, or sailing in Narragansett Bay, all provide unforgettable experiences. Moreover, the state's diverse ecosystems provide great opportunities for bird watching and wildlife observation.
Indeed, Rhode Island is an often-overlooked destination brimming with outdoor adventures. This guide reveals why this little state deserves a place on every adventurer's bucket list.
Rhode Island Hiking Adventures
Let's discover Rhode Island's diverse hiking trails. The Cliff Walk in Newport offers a unique experience, pairing stunning ocean views with opulent Gilded Age mansions. The trail, stretching over five miles, showcases a wonderful combination of picturesque scenes and historical elements as it meanders along the east coast. Remember to wear comfortable shoes for the rocky sections.
Immerse yourself in the wilderness at the Arcadia Management Area. With over 14,000 acres of woodland, it's the state's largest recreational area. There are paths meandering through lakes, waterways, and thick woods, ideal for observing birds, angling, or merely relishing the tranquility of the environment. Don't forget to pack your binoculars and fishing rod.
The Lincoln Woods State Park is an ideal choice for a family outing. Its well-marked trails are perfect for leisurely walks, and the tranquil lake makes a lovely backdrop for a picnic. The playground is sure to be a hit with the kids, and spotting a deer is always a possibility!
Visit the Snake Den State Park in autumn for a breathtaking display of vibrant fall foliage. The tree-lined paths and historic 19th-century farmhouse add a unique charm. Be sure to bring your camera to capture the stunning colors.
When hiking, always remember to leave no trace, wear suitable footwear, and check the weather forecast. Enjoy your adventure!
Unforgettable Biking Adventures in Rhode Island
Experience the thrill of biking in Rhode Island, home to some of the most scenic trails. The East Bay Bike Path, a 14-mile route from Providence to Bristol, offers breathtaking views of coves, marshes, and brackish waters. The journey is sprinkled with charming parks and historical sites, including the beautiful Looff Carousel in East Providence.
For a longer ride, try the Washington Secondary Rail Trail. This path, the longest in the state, stretches over 19 miles from Cranston to Coventry. It weaves through a diverse blend of urban and rural settings, under the cool shade of trees, and offers opportunities to spot local wildlife.
The rugged beauty of Block Island is a must-see for every biking enthusiast. Its rolling hills, dramatic bluffs, and serene beaches promise an unforgettable adventure. Make sure to pause at the overlooks to breathe in the salty sea air and marvel at the stunning views.
Safety is paramount during your biking adventures. Always wear a helmet, use hand signals when turning or stopping, and stay alert to your surroundings. Ensuring a safe and exhilarating biking experience in Rhode Island.
Unveiling Rhode Island: More than Hiking and Biking
Rhode Island's picturesque rivers, lakes, and oceanfront are a haven for water enthusiasts. The tranquil ponds and the expansive Narragansett Bay allow for unforgettable kayaking and paddleboarding experiences. Enjoy a day paddling through the serene waters, soaking in the lush greenery, and keeping an eye out for local wildlife. If you're an experienced paddler, the ocean waves and sunset paddleboard yoga sessions could be your next adventure. Don't worry if you don't have your own gear; rental shops are easy to find.
Middletown's Sachuest Point, a 242-acre peninsula, is a bird watcher's paradise. With winter seabirds such as the vibrant Harlequin ducks and a 2.A five-mile trail that traverses a variety of ecosystems offers an excellent opportunity to immerse oneself in the natural world. You might even spot foxes, deer, and coyotes, giving you a glimpse into Rhode Island's rich ecosystem.
Rhode Island is also a natural choice for boating and sailing enthusiasts. With many marinas and docks, you can rent a boat, join a tour, or even helm the waterways yourself. The ocean's grandeur and Rhode Island's stunning shoreline make for unforgettable maritime adventures.
For those seeking a challenge, the aforementioned Lincoln Woods State Park is worth a visit when it comes to climbing. More than just serene woodland trails, it's a popular spot for local climbers. The park's rocky outcrops offer bouldering problems suitable for all skill levels. Whether you're a seasoned climber or a beginner, the thrill of conquering these natural formations adds a unique touch to your Rhode Island adventure.
Rhode Island's Seasonal Adventures
Rhode Island doesn't hibernate after summer. Instead, it embraces each season's unique charm. Winter here is a snowy wonderland, ideal for cross-country skiing and snowshoeing. The Arcadia Management Area, with its diverse trails, caters to both novices and pros, with the snow adding a magical touch to the woods and lakes.
Spring welcomes beautiful blooms across the state like Daffodil Days, tulip picking at Wicked Tulips Farms both in Johnston and Exeter, picnics in the parks, or even try your hand at horseback riding in the lovely Goddard Park. 
Summer calls for beach adventures and coastal campouts on Block Island's untouched beaches and campgrounds. Whether you prefer kayaking, paddleboarding, exploring hidden coves, or simply enjoying a picnic at sunset, Rhode Island's summer is a celebration of sun and sea.
Fall in Rhode Island is a visual feast, with autumn leaves in vibrant hues. A foliage hike back at Snake Den State Park is a must, as is a visit to a local orchard for apple picking, a cherished Rhode Island tradition. With the crisp air and beautiful fall colors, it's an ideal time for outdoor activities.
A Guide for Rhode Island Adventurers
Timing your visit to Rhode Island can significantly enhance your outdoor adventure. The state offers year-round activities, with each season providing unique experiences. Summer (June to August) is ideal for beach activities and water sports, while Fall (September to November) offers vibrant foliage for hiking and biking. Winter (December to February) is a haven for snow-based activities and Spring (March to May) is perfect for bird watching and nature walks.
Appropriate gear is key for a successful outdoor escapade. You can bring your own or utilize local outfitters and rental shops offering equipment for various activities. Remember, the right gear not only ensures safety but also enhances comfort.
As we enjoy Rhode Island's natural beauty, we should also ensure its preservation. Adhere to sustainable tourism practices by following the "leave no trace" principles. This involves taking your trash with you, staying on trails, and showing respect to wildlife and fellow visitors. The state's parks and recreation areas are shared spaces, and it's our responsibility to maintain their cleanliness and integrity.
Finally, Rhode Island's compact size and accessibility allow you to pack several adventures into your itinerary. However, to fully soak in the Ocean State's diverse natural beauty, allocate ample time for each activity.
Rhode Island: Your Next Adventure!
Each corner of this magnificent state holds an exciting adventure for you. You've enjoyed scenic trails, picturesque biking paths, and sailing adventures on glittering waters. Now, it's time to dive deeper into the wealth of activities available throughout the year. So, gather your gear and discover Rhode Island for yourself. Always remember, while indulging in these activities, to respect and protect the natural beauty surrounding you.