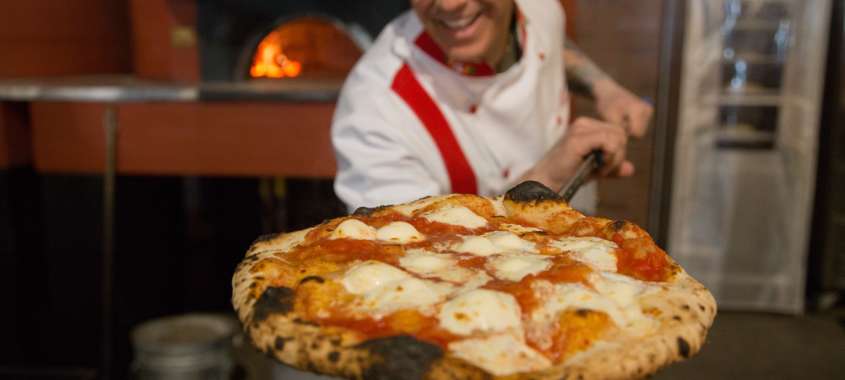 Do you enjoy a good slice?  What am I saying - of course, you do! 
Saturday, February 9th, is National Pizza Day, which sounds like an excellent excuse to indulge in saucy, cheesy goodness.  Rhode Island has too many places that make great pizza to count, but we've rounded them all up and listed them here by region. No matter where in Rhode Island you are, you're never far from delicious pizza in every imaginable style: grilled (invented at RI's own Al Forno), thin-crust, deep dish, coal-fired, gourmet, and Rhode Island's own special bakery pizza (aka pizza strips, aka party pizza) that's dough and sauce without the cheese and served at room temperature. 
Scroll through all of your options below and pick your place - then all that's left is to pick your toppings!   
Happy National Pizza Day from Visit Rhode Island!