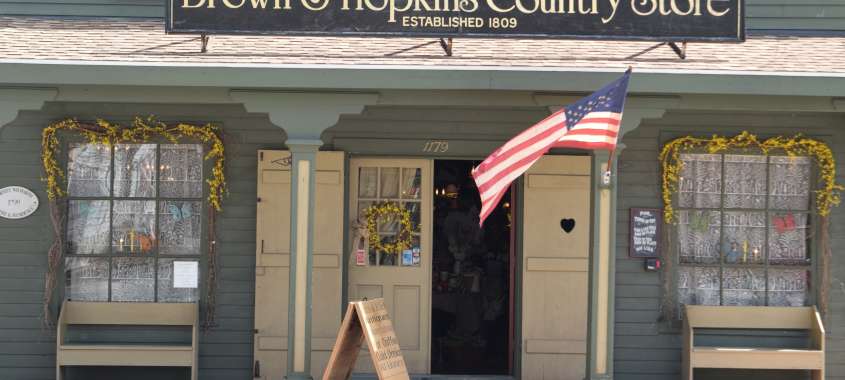 In Part One of our Rhode Trip on scenic Route 102, we began in the northern part of the state in North Smithfield and Burrillville exploring a historic mill village, fishing hole, well-known shrine and iconic family style restaurant. 
We continue our drive on Route 102 through Glocester, where unique history is found, particularly in the village of Chepachet. As pretty as a New England postcard and home to Brown and Hopkins, the country's oldest continually operating general store, starting life in 1809 and still boasting an ancient candy counter with well-worn wood smoothed by generations of the anxious hands of children peering inside the gleaming glass case.
Right outside is the Elephant Bridge over the Chepachet River, so named for a rather sad reason. In 1826, Betty, an elephant with a traveling circus, got loose and was shot dead by a local man, even though the creature could have been captured. The man, one legend holds, was trying to disprove the circus owner's hyperbolic claim that "nothing could pierce the side of this great beast." Unfortunately for Betty, a bullet did.
And speaking of bad ends for poor animals, nearby is a hill that before it became the Chepachet Cemetery was the site of the final Dorr Rebellion battle in 1842, dubbed Rhode Island's very own, very small Civil War, an attempt by middle-class residents to force broader democracy in the state where a small rural elite controlled the government.  
The rebellion was quickly and bloodlessly stopped. Unless you count the cow that was reportedly killed accidentally.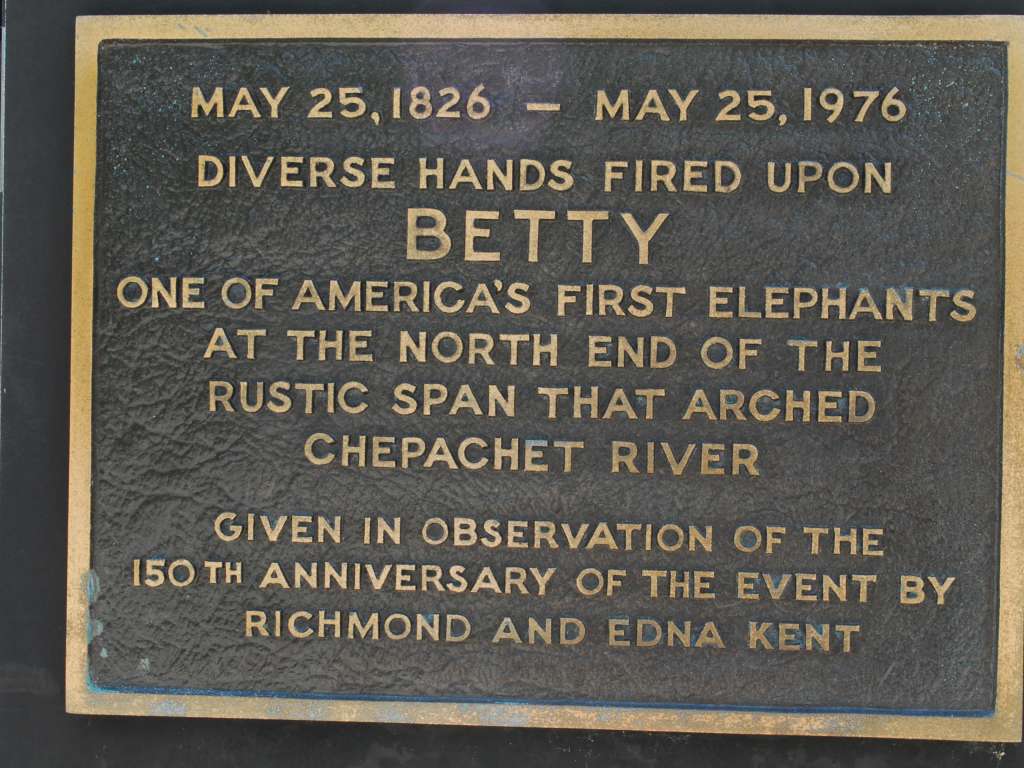 Elephant Bridge
Driving on you'll hit pretty landscape, cutting through miles of forest, the roads blanketed thick with pine needles, a farm stand or landscaping center here and there to buy food and flowers. But for the most part you'll see nothing but smooth, winding country road, gap-toothed stone walls, ancient barns and tiny family graveyards, all photo-worthy, especially in foliage season when Route 102 is a must-see byway, cutting through kaleidoscope woods, skirting the sparkling Scituate Reservoir, Providence's drinking-water supply.
This massive body of water was created in 1926 at the expense of several villages which were taken by eminent domain and drowned to make way for the reservoir, in the process destroying nearly 1,200 buildings, including homes, mills, churches and schools, forcing 1,600 people to find another place to live – and 1,500 dead ones a place to rest.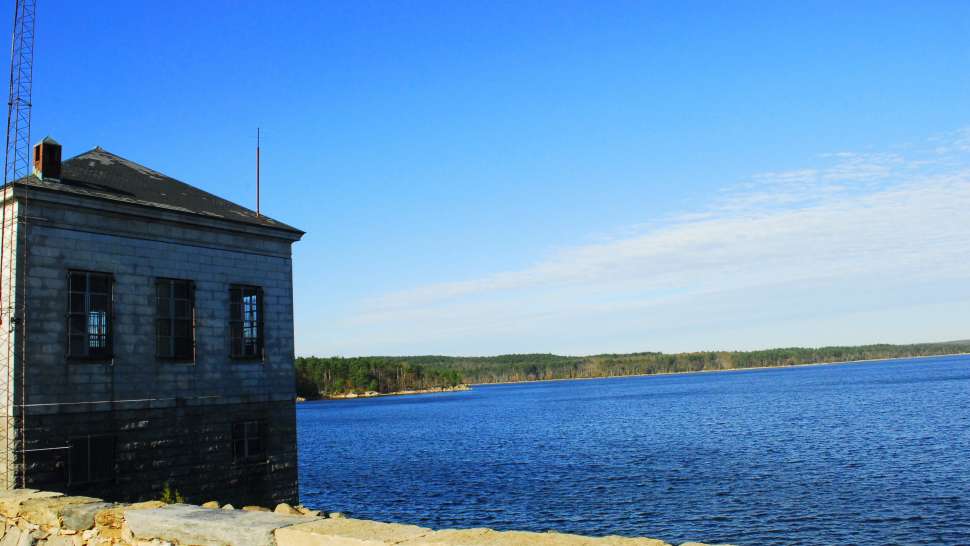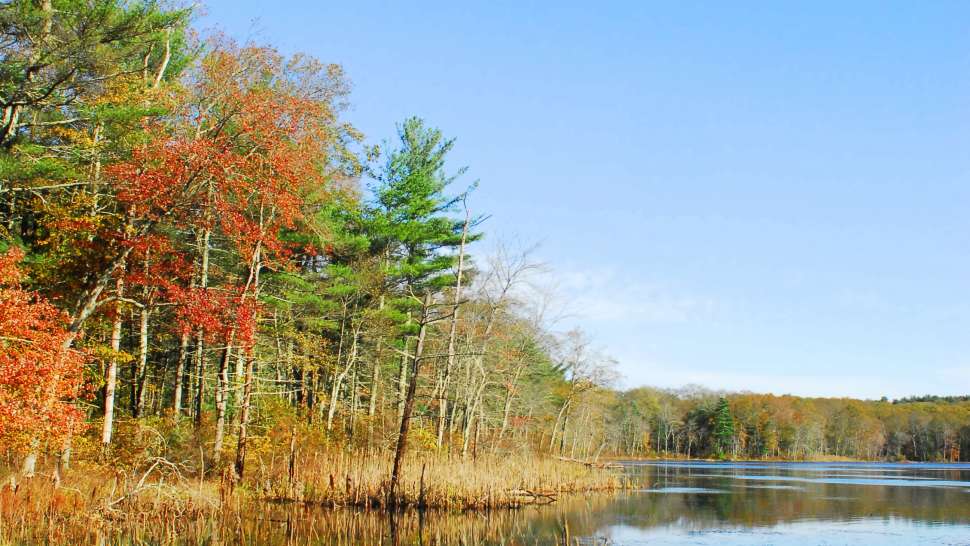 In Scituate you'll also find a worthy spot to stop and eat: Frederick's Farmstand Café, where the food is fresh and largely local, and includes Rhode Island's official state soda (yes, there is one), the Yacht Club brand which includes a tasty version of sarsaparilla. And every Wednesday night through October, antique cars and trucks fill the lot for the gawking appreciation of fans of old motor vehicles.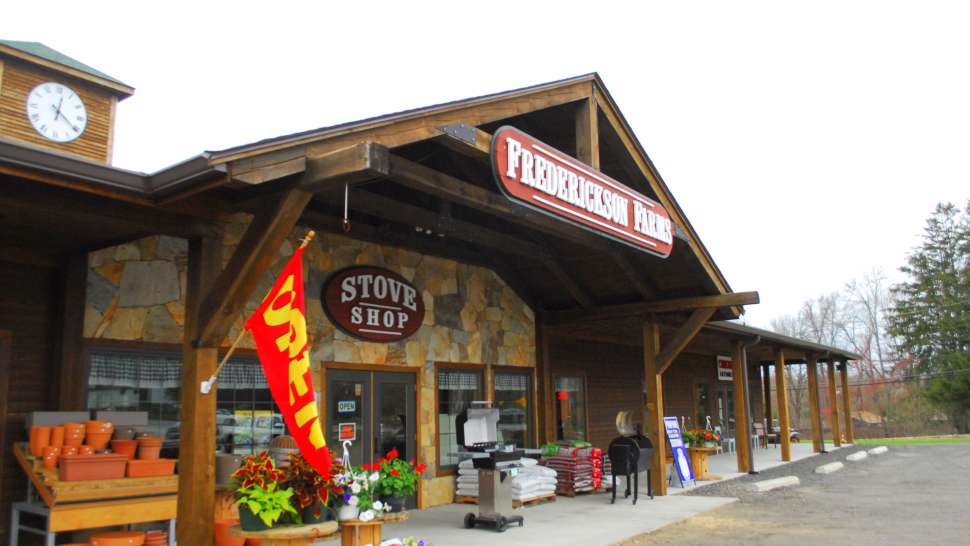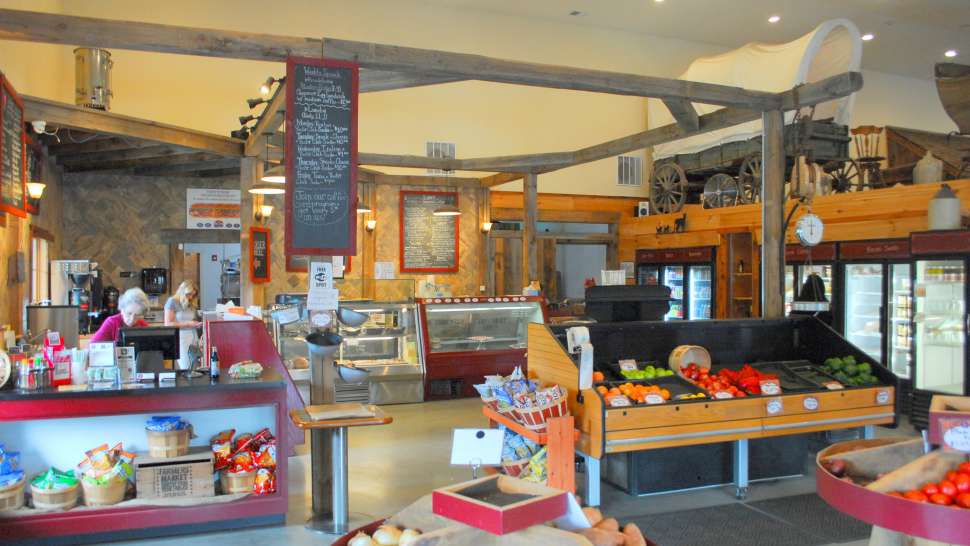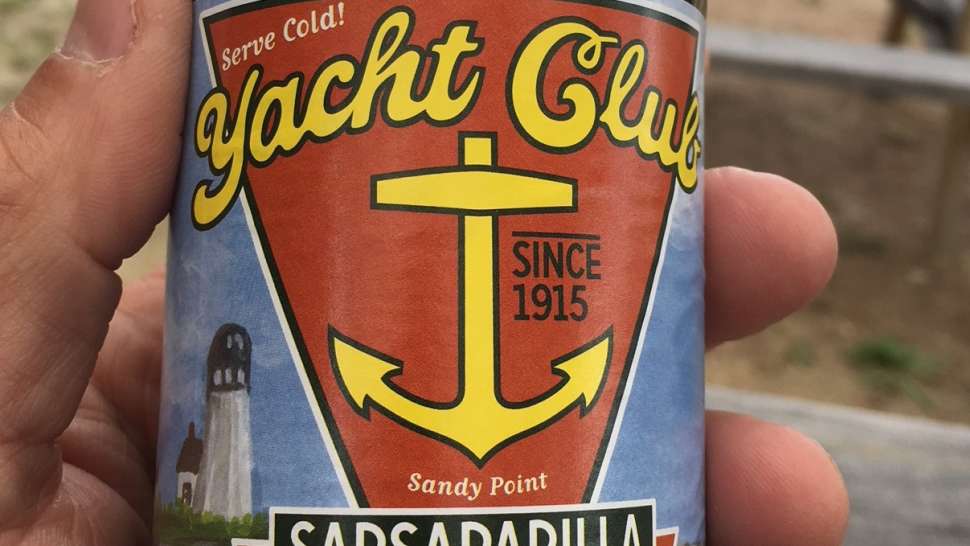 In the next part of our Rhode Trip, we'll head further south to Foster and into rural West Greenwich to discover more sights and history along the way. We'll see you on the Rhode!