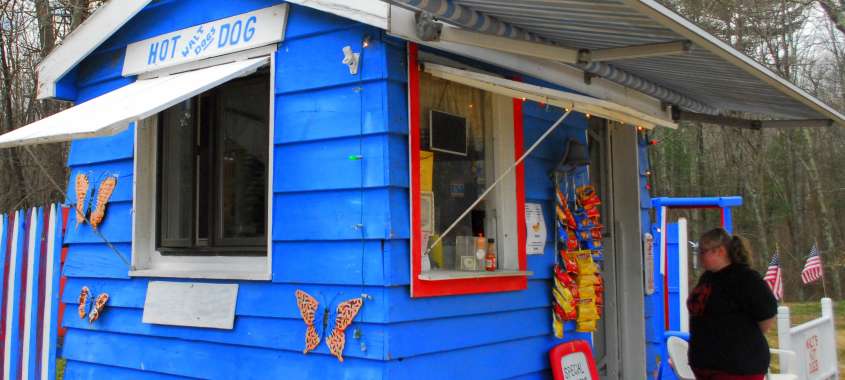 If you've been along for the ride with Part One of our Scenic Rhode Trip, you started in the northern part of the state in the towns of North Smithfield and Burrillville, exploring the towns' mill histories and local haunts. In Part Two, we traveled through historic Chepachet Village to the country's oldest continually operating general store and down to the Scituate Reservoir, which is Providence's drinking-water supply. 
In this installment, we pick up where we left off - in the town of Scituate, in the western part of Rhode Island.
If you're into scenic cemeteries, Route 102 has them in abundance, including the Rockland Historic Cemetery in Scituate, a huge hump of a hill that where when you stand on it, the wind roars by like an invisible train, and there are graves marked with chilly portends of things to come, like this: wind roaring over it like an invisible train as you wander and read sheer poetry in ancient epitaphs etched in stone.
The road rolls on, through Foster, where not far away, on Route 101, is Jerimoth Hill, the state's highest point at 812 feet above sea level) and Coventry, spilling into West Greenwich, cutting by the Hianloland Fire Station, aptly named when you pronounce it – "high and low land" - and notice the area's undulating landscape.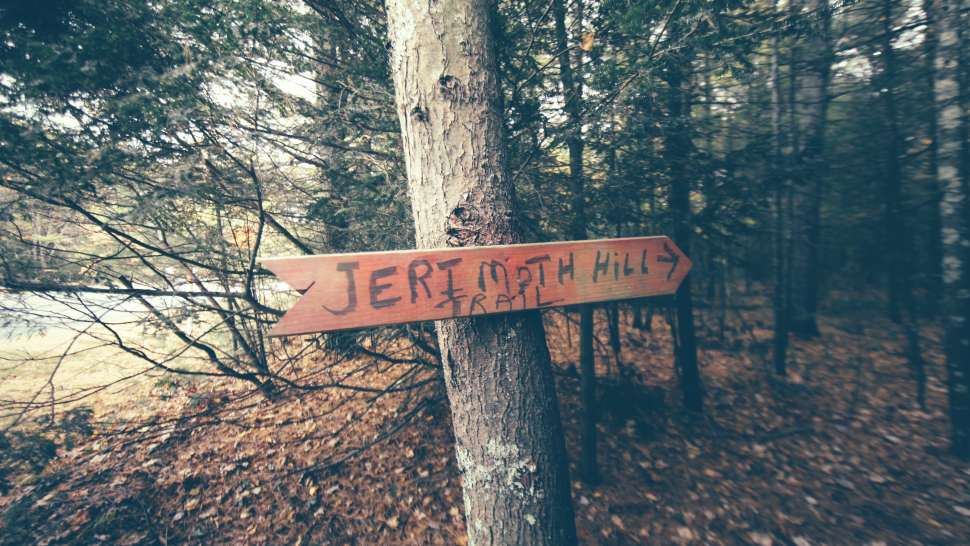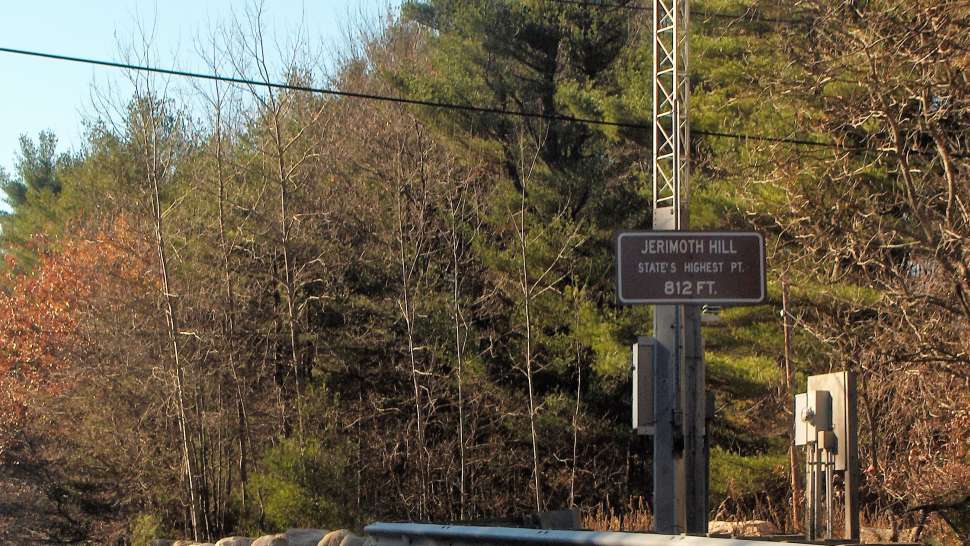 And although rural West Greenwich is one of the state's least densely populated communities, Route 95 cuts through it making it ideal for the state's only 24-hour truck stop, aka the TA Travel Center, a most welcome sight for those needing a rest room in the wee hours. While not exactly on a scenic tour by most standards, the truck stop is home to an ever-changing full-serve restaurant, most recently one dubbed Popeye's Louisiana Kitchen. Rest area grub not your thing: Dan's Place right across the road, a family friendly eatery serving everything from ribs to chicken wings to burgers to Dan's signature pizza.
Down in Exeter exists a bit of chilling history, lore well known in Rhode Island but perhaps not far beyond its borders. At the Chestnut Hill Baptist Church Cemetery lies the body of Mercy Brown, an alleged vampire whose body was exhumed here in 1892, her heart removed and burned.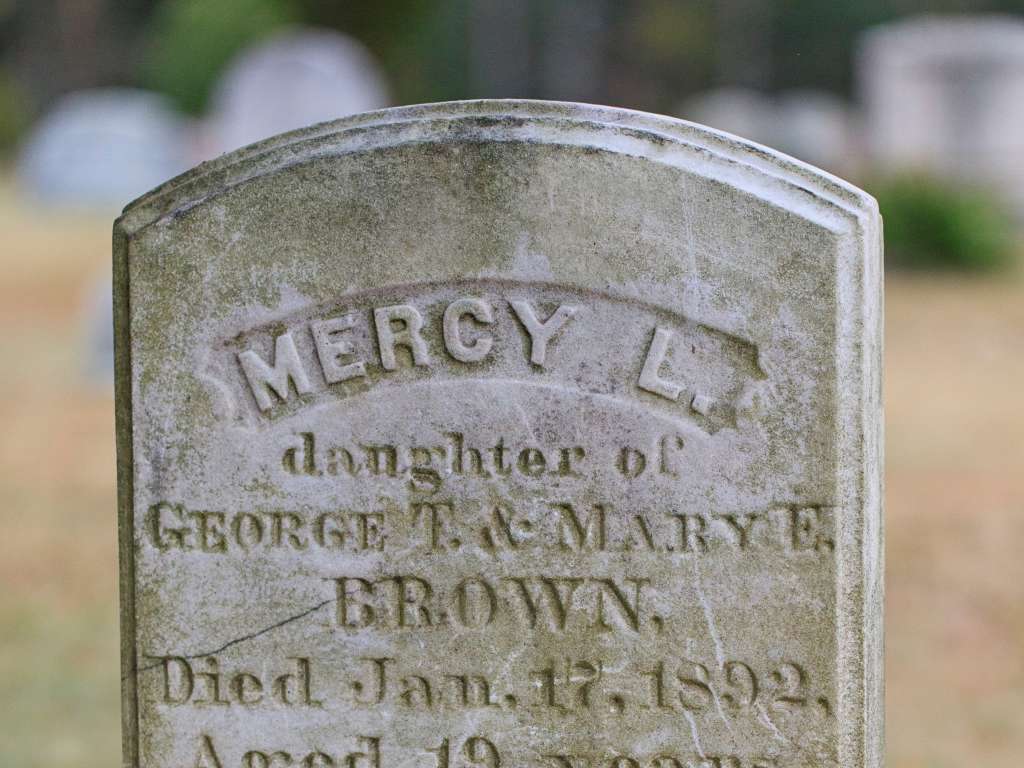 Mercy Brown Gravesite
If you want to see a classic example of a New England Yankee – angular, laconic, dry witted, white bearded and soft spoken but friend – hit Walt's Hot Dogs, a tiny roadside shack in Exeter serving Kayem dogs and the wit and wisdom of its owner, Walt Linton. Both he and what he serves are first rate, a lovely bit of local flavor written about in publications near and far.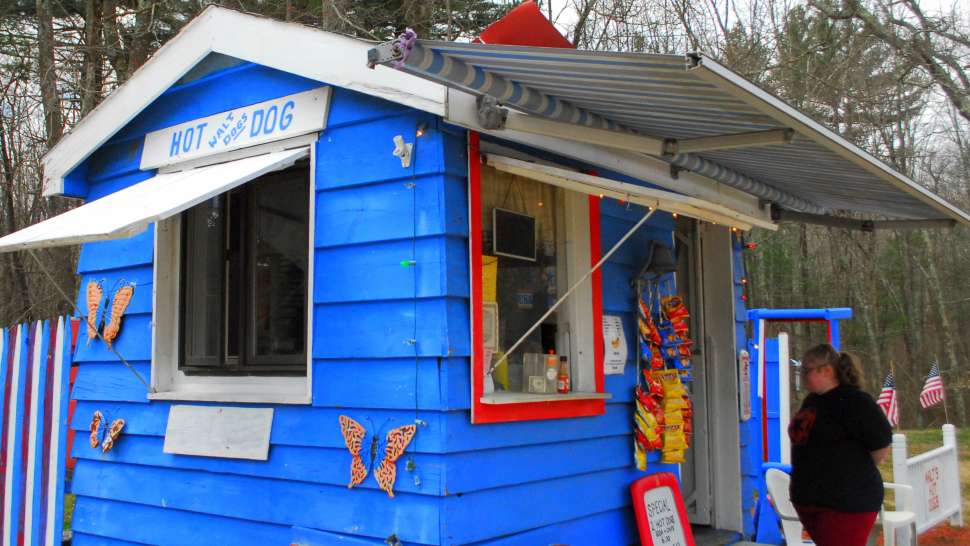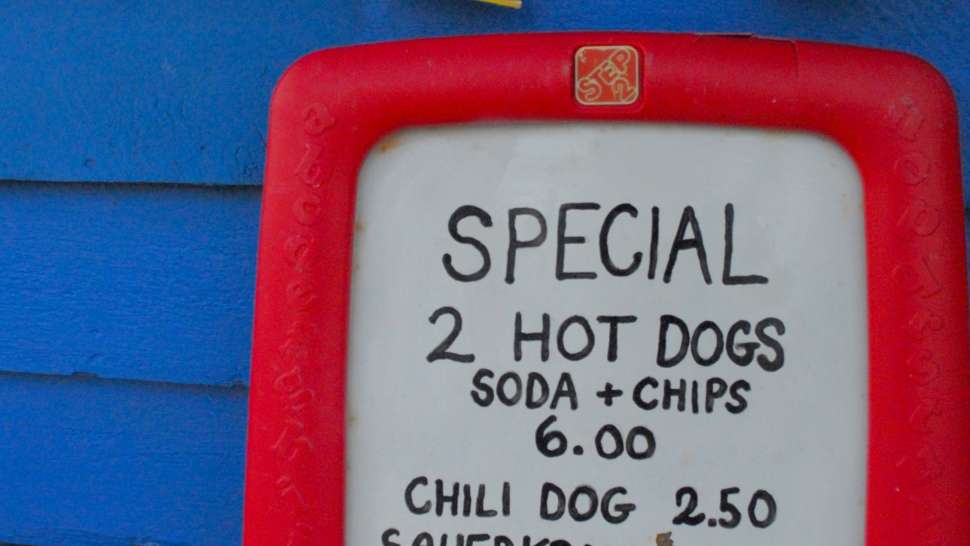 We've made it to the southern part of the state, having crossed well more than half of it, and we are approaching the end of our scenic Rhode Trip. Stay tuned for the final installment of Scenic Route 102 and see what adventures await us on this historic drive.