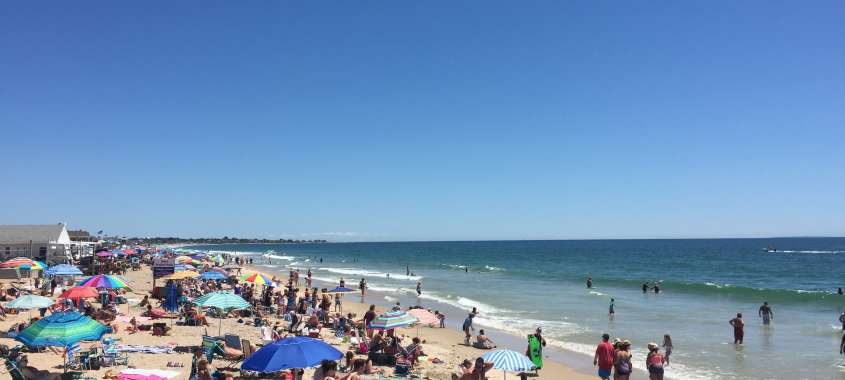 The idea of summer is winding down; kids are reluctantly gearing up for school, Halloween decorations are already hitting store shelves, pumpkin-flavored cravings are beginning to creep into our subconscious… but that doesn't mean summer is over. There are a few things that everyone who sets foot in the Ocean State should have on their summer bucket list and there's still time to check them out.
For families: if you haven't spent at least one summer day at Adventureland Family Fun Park, you are seriously missing out. Situated close to the beaches in Narragansett, this hot spot has everything. There's 18-hole mini golf that the kids will love for its nautical themed course, and where parents can refine their short game. Embrace your inner Earnhardt and race around the Go-Kart track. Try the Bankshot Basketball game (like mini golf, but with a basketball), and place some friendly (nonmonetary) wagers as you make your way from hoop to hoop. Unleash on friends and family with a bumper boat battle complete with water guns and lots of splashing. A carousel, batting cages, and "Extreme Big Air Jumper" round out the attractions offered at the park, and you can top it all off with some ice cream at the pavilion.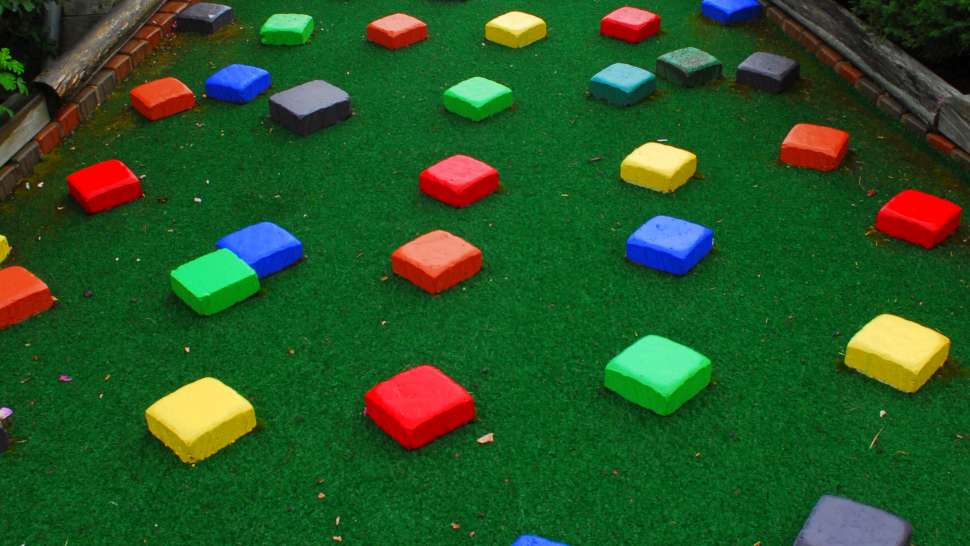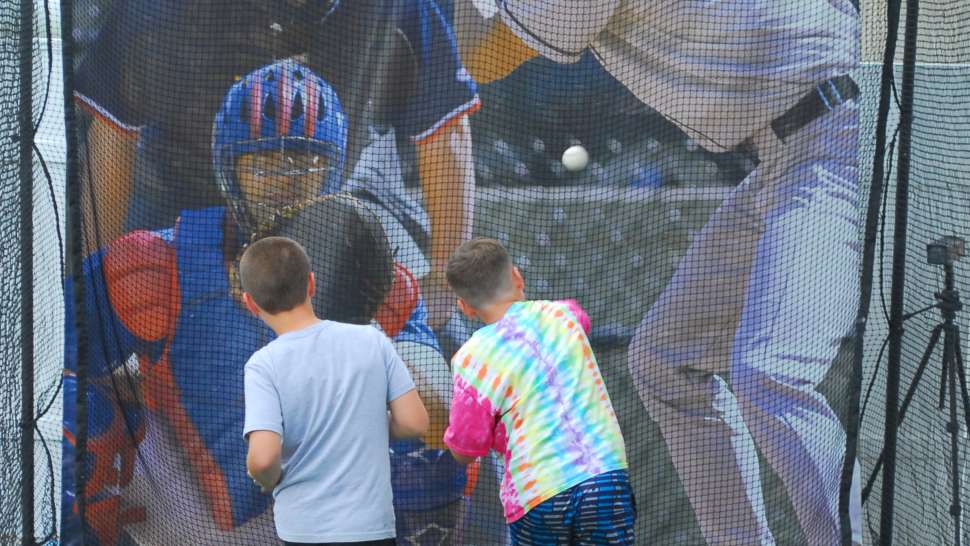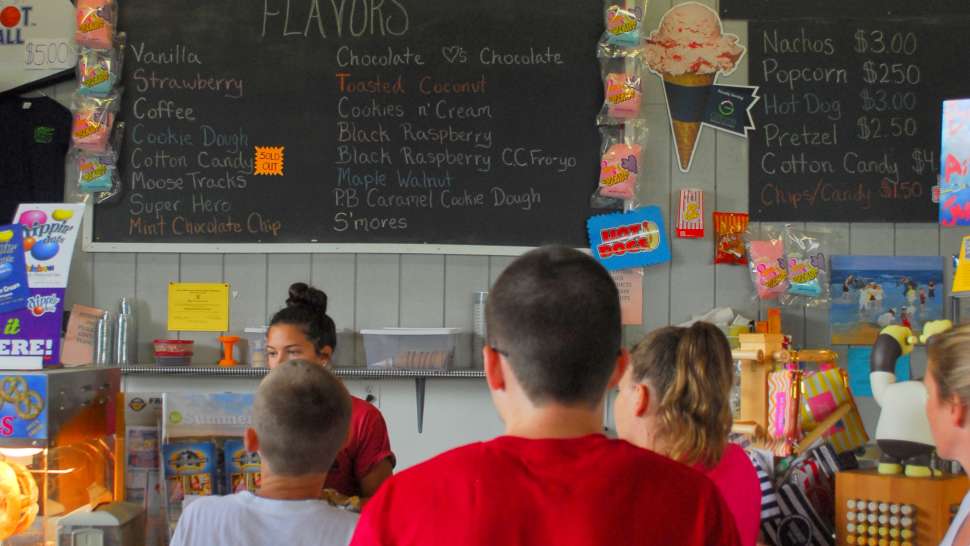 Date nights can be just as magical on a weeknight as they can on a weekend. Especially if you spend it aboard the Schooner Aurora as part of a sunset sail experience. Monday nights are for Wine & Cheese – bring your favorite bottle and they supply the rest! Wednesday nights you can indulge in their lobster boil and sunset sail. I mean, come on. Can you think of a better way to spend a summer evening with your favorite someone than with a lobster boil and sunset sail that's BYOB?
Looking for the ultimate rush? Skydive Newport might do the trick. Experience Rhode Island's coastal views the way few others have. Not for the faint of heart, this ride is one you'll never forget. Hopping out of a plane and free falling at 120 mph is not just a summer bucket list item, but a lifetime bucket list item.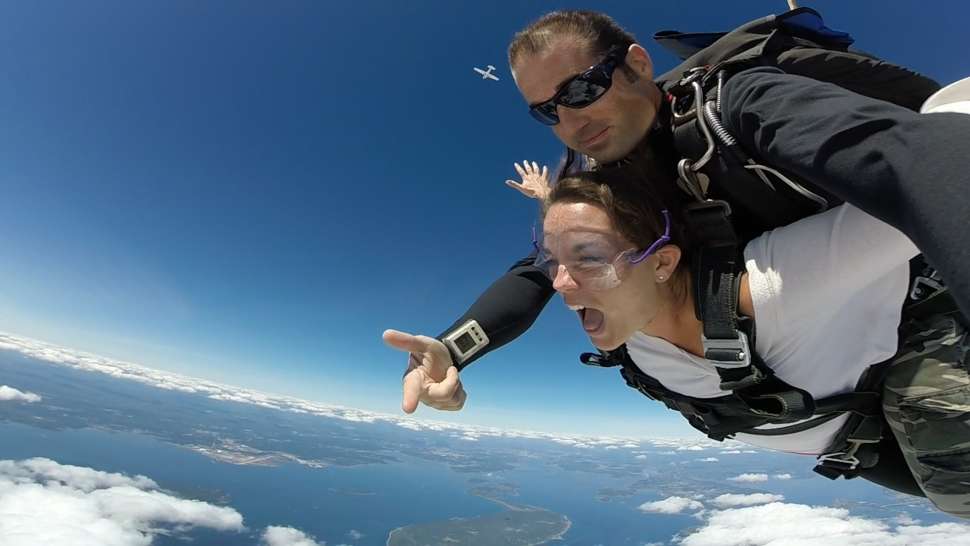 First time to the Ocean State? If you do nothing else while you're here this summer, buy a doughboy (or six). It's a deep-fried masterpiece sprinkled with granulated sugar, and maybe some cinnamon if you're feeling fancy. Head down to Iggy's in Warwick for your fix. Grab a spot outside and enjoy the view; Iggy's sits right on Narragansett Bay. Or take your treat to go and walk a little further down the road to Oakland Beach. You can catch antique car shows every Tuesday night, watch the windsurfers and sailboats cruise through the channel, and probably catch a Del's Lemonade truck in the parking lot to round out the epitome of a Rhody Summer meal.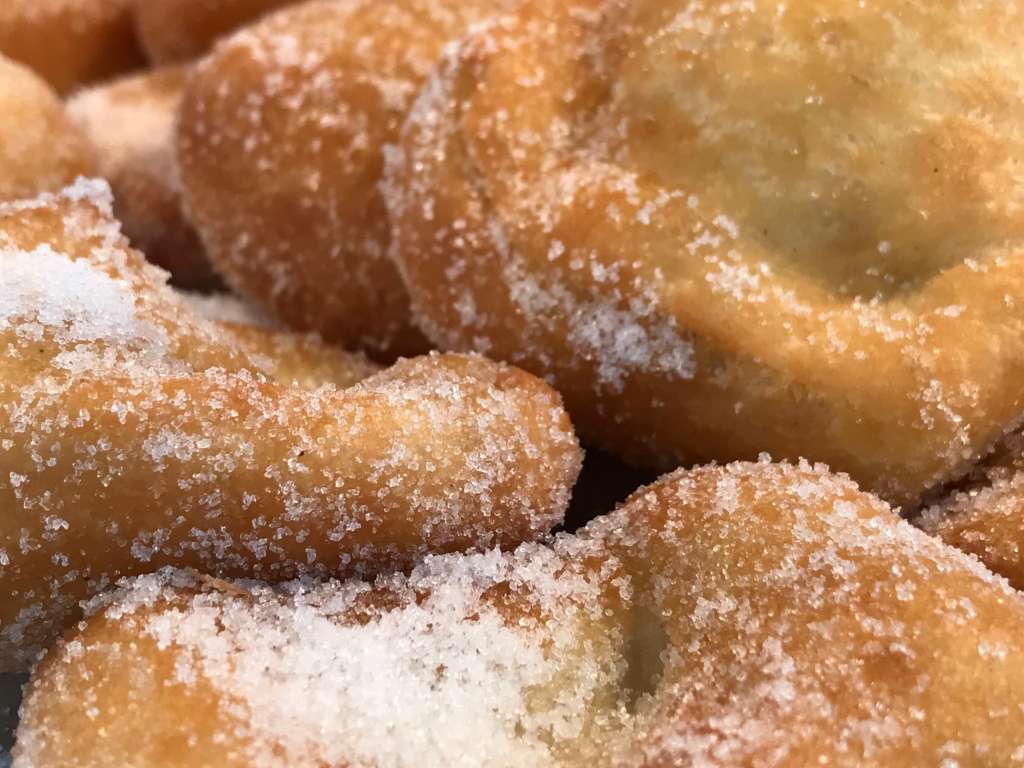 Iggy's Doughboy
If you've never experience WaterFire in downtown Providence, you'll get your chance when they have the full lighting on August 25th. Waterplace Park is transformed by over eighty bonfires hovering above the water of the Providence River while onlookers embrace the ambiance and experience the art of the sculptures dotting the river, created by Barnaby Evans. It's a truly breathtaking sight and an evening to remember no matter your age.
We never want summer to end; especially here in the Ocean State where you're always within a 30-minute drive (or ferry ride) from a beach. The water starts to heat up the deeper into August we go, and with that comes the awesome feeling of sunset swims when the water feels warmer than the air temperature. There's nothing like spending a day amongst the waves and then feeling like you're still moving with the ocean when you finally crawl into bed that night.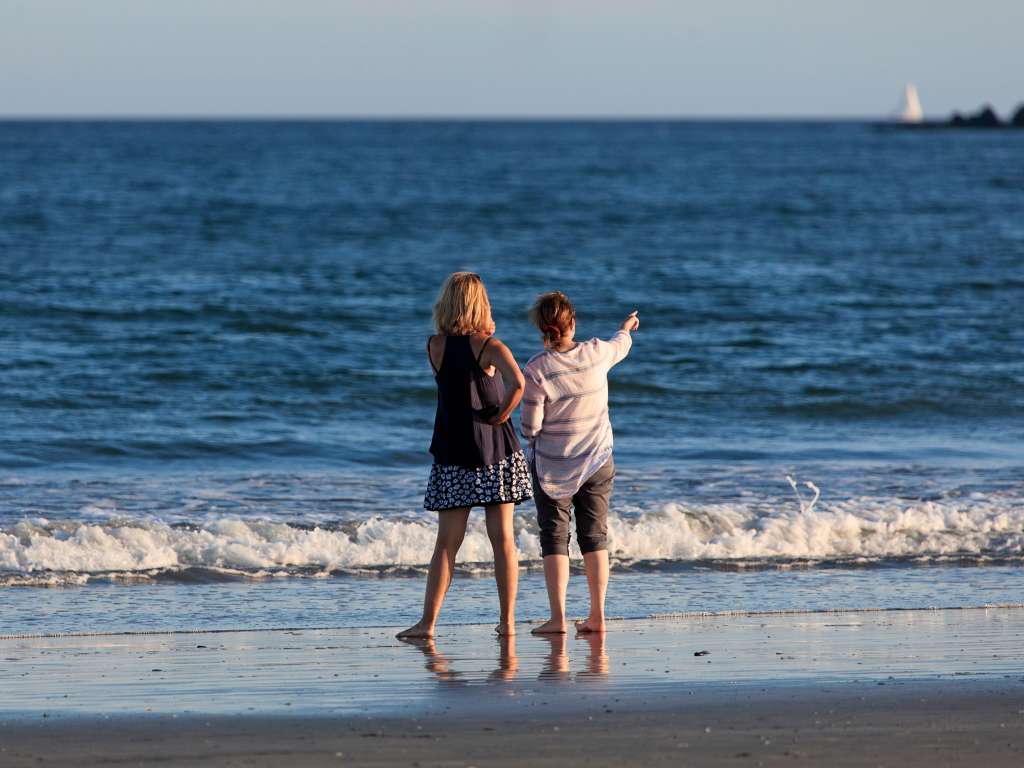 Easton's Beach, Newport
If we can offer some advice for making the most of your Rhody bucket list it's this: milk the shoreline for all its worth, explore new places with a friend, eat how the locals eat, and hold onto summer for as long as you can.
Do you have something you think belongs on the Rhody Summer bucket list? Tag us at #RhodeIsland!