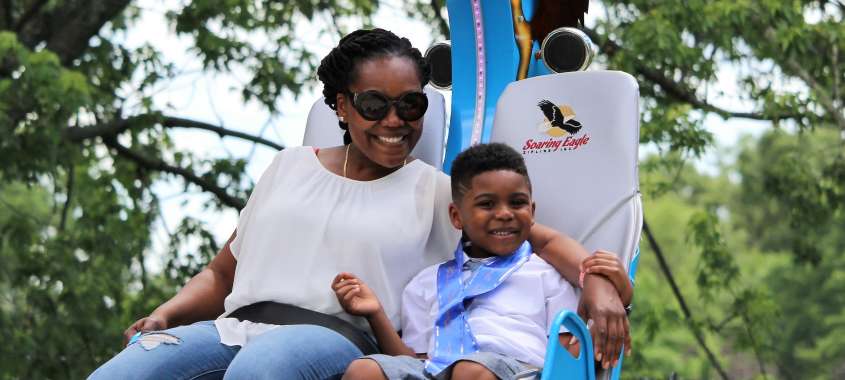 You're looking for something to do for Mother's Day, right? But what to do, what to do? Here at Visit Rhode Island, we are here for you in your hour of need.  We've compiled a list of terrific Mother's Day events and come up with a few unique ideas of our own to help you plan a fantastic day for that special woman in your life. Whether it's your mother, grandmother, aunt, sister, the mother of your children, the mother of dragons, etc., we've got everything you need for a wonderful Mother's Day (except for that last one - no iron thrones on the list, sorry!). 
Brunches, Buffets & Cocktails
If food is the language of love, show mom how much you love her with a delicious brunch, lunch, dinner or cocktail. The bonus is you get to enjoy it too!
Mother's Day Tea
What could be more elegant and refined than a Mother's Day tea with mom? And who doesn't love those tiny sandwiches?
Unique Mother's Day Events
If your mom is an outside-the-box kind of person, consider these less than traditional ideas!
More Fun This Sunday
While Sunday is Mother's Day, there are also lots of great non-Mother's Day activities that you might enjoy doing with your mom. Surprise her with a concert or trip to the theater, tip-toe through some tulips or ride a rollercoaster!
Great Ways to Spend the Day
Here are some attractions that aren't just available on Mother's Day, but are a great way to spend a Sunday - whether you're looking for family fun or something more grown-up!
However you spend the day on Sunday, Happy Mother's Day from Visit Rhode Island!