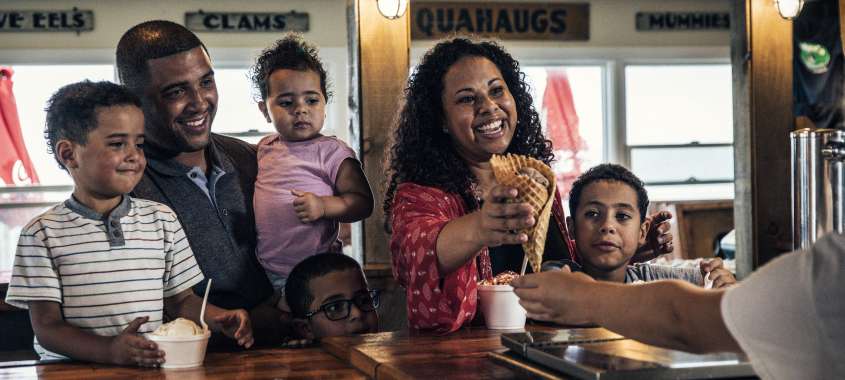 You're looking for something to do for Mother's Day, right? But where to go, what to do? Here at Visit Rhode Island, we are here for you in your hour of need.  We've compiled a list of terrific Mother's Day events and come up with a few unique ideas of our own to help you plan a fantastic day for that special woman in your life. Whether it's your mother, grandmother, aunt, sister, the mother of your children, or any woman who holds a special role in your life, we've got everything you need for a wonderful Mother's Day this year.
Brunches, buffets, tea & more
If food is the language of love, show mom how much you love her with a delicious brunch, lunch, dinner, or tea. Enjoying Rhode Island restaurants and your mom's company is a gift for you too!
Unique Mother's Day events
If your mom is an outside-the-box kind of person, consider these less than traditional ideas! And a couple of these ideas are pre-Mother's Day shopping or crafting events for Mother's Day gifts. 
Spa day for Mom
What do you get for the woman who does everything? How about an afternoon of doing nothing! Send Mom to one of these local spas for some well-deserved pampering and some time to herself. For extra points, do some laundry or vacuum while she's gone. ;P
More Sunday fun
While Sunday is Mother's Day, there are also many great non-MD activities that you might enjoy doing with your mom. Surprise her with a tour of beautiful Asian Lanterns, tip-toe through some daffodils at Blithewold, shop for treasures in Providence or South County, and more!
Great ways to spend the day
Here are some attractions that aren't just available on Mother's Day, but are a great way to spend a Sunday - whether you're looking for family fun or something more grown-up!
However you spend the day on Sunday, Happy Mother's Day from Visit Rhode Island!