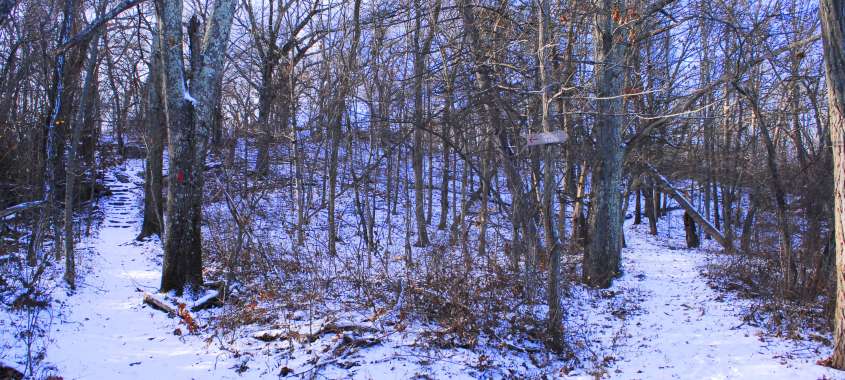 Even in winter, Providence is wonderfully walkable, a great place to get moving, shed some winter weight, see the sights and refresh in the chilly air. There are plenty of places to perambulate Providence, so here are but a few.
India Point Park has stunning views of the city's skyline and the Providence River, especially around sunset, an 18-acre gem of open space and walking paths along a 3,600-foot shoreline where the Seekonk and Providence rivers merge. Kids love the playground here, where they can stay warm by climbing, sliding and jumping to their heart's content.
WARMUP: The Coffee Exchange on nearby Wickenden Street boasts a groovy Bohemian vibe and small-batch fair-trade coffee from the world over.
Neutaconkanut Park (nu-ta-kon-ka-nut) is a hidden gem on the city's outer reaches. The city's highest point (nearly 300 feet above sea level), grants spectacular views of nearby neighborhoods, Providence's skyline, the State House and beyond. It's a workout traversing this hilly 88-acre tract wooded wonder, particularly up steep stone steps installed in the 1930s, but here you may catch glimpses of foxes, deer, wild turkeys – and arguably the best view of Providence from Providence.
WARMUP: Bay Street Café in nearby Johnston, an old-fashioned eatery serving breakfast and lunch where egg dishes start at less than three bucks and the java is always steaming.
The city's historic Benefit Street, aka the "Mile of History," is brimming with gorgeous colonial and federal buildings standing shoulder to shoulder, and notable structures like the very photogenic First Baptist Church, older than the country, going up in 1775. Also here is the equally historic Providence Athenaeum, one of the nation's oldest lending libraries and where amid the towering stacks, Edgar Allen Poe wooed his lady love, Sarah Helen Whitman, said to be the inspiration for Poe's poem of love lost: "Annabel Lee."
WARMUP: Cafe Choklad is a quaint Swedish cafe with pastries, Belgian chocolates & sandwiches, plus outdoor seating.
Roger Williams Park is a 427-acre is a local walking favorite, a sprawling site on the U.S. National Register of Historic places and one boasting a famous zoo. You'll rack up miles walking around the scenic string of ponds, and around some of the park's most iconic sites, including the 1896 Casino, the Museum of Natural History and Planetarium, the Dalrymple Boathouse, Carousel Village and Temple to Music. Summer is the prime time for lush landscaping and abundant floral displays, but the upside of winter walking here is having the place to yourself.
WARMUP: Milestone Kitchen & Bar serves breakfast, lunch and dinner, so you can get a bite or a brew or just about everything else in between.
Waterplace Park in downtown Providence if a four-acre urban park surrounding a tidal basin and amphitheater, the whole area literally lighting up in spring through fall when the award winning WaterFire burns on the rivers. The park is edged by landscaped riverwalks and a series of Venetian-style footbridges, and connects downtown to the city's College Hill and historic East Side. You can do the Rocky thing, too, by jogging up and down the steep Waterplace steps, rewarded by a grand view of the Rhode Island State House.
WARMUP: Sydney is an Australia-inspired café and coffee shop offering a full selection of coffee, espresso and loose tea as well as house-made baked goods, breakfast, lunch and grab-and-go items including Sydney's signature roasted broccoli sandwich.