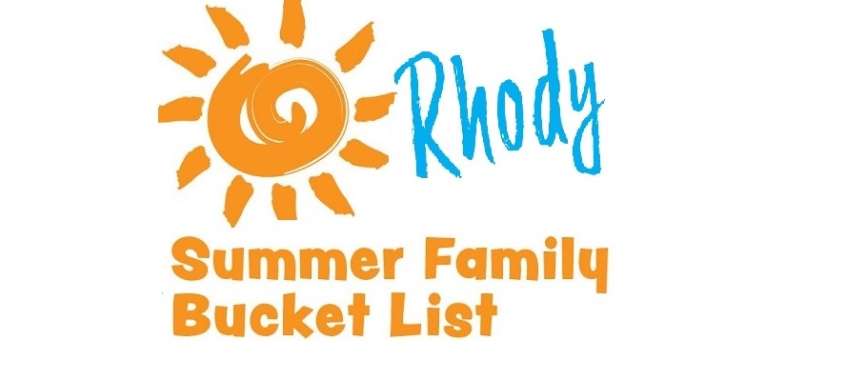 In the crazy-glorious whirlwind of summer parties and trips, it can be easy to start off with all kinds of big plans, only to find yourself wiped out, broke and bewildered, when Labor Day rolls around.  Don't worry – we're on it and we've totally got you covered with a wicked awesome summer bucket list methodically developed by scientists at Brown University*.
For the competitive among you (and you know who you are) it is GAME ON. Can all this fantastic family fun be accomplished in one summer? Who the heck knows, but we'd be lying if we said we wouldn't love to see you try!
Check out the bucket list below or print out a copy to take with you on this epic summer quest. PS, do us a favor and tag your photos with #RhodeIsland – so we can stalk shamelessly live vicariously through you! This is Part One of the Bucket List, but if you can't wait to find out the rest, download your list today!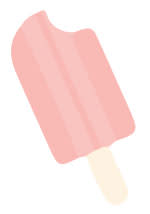 Now let's get started!
*No scientists at Brown University or any other university for that matter had anything to do with anything on this page... ;P
1. Go to the beach.
So obvious, and yet so necessary. Set up your spot, settle in and then kiss being productive goodbye. Instead, ride the waves, read a book, worship Ra, or just float - all while the kids run around like hooligans delighting in sand, mud, hermit crabs and splashing each other. Dig deep, release your inner slacker and just "be" at the beach. 
2. Drink a Del's.
An RI institution since 1948, for a Rhode Islander it's not really summer until you've had a Del's. You'll find this slushy goodness throughout the state from Cumberland to Block Island in flavors like watermelon, blueberry and classic lemon. Trust us, a brain freeze has never been so worth it.
3.Hit the splash pad at WWII Memorial Park, Woonsocket
What kid doesn't love a splash pad? This one's surrounded by ball fields, a playground, picnic tables and walking paths - as well as restrooms which are always a good thing with little ones.
4. Hike Lincoln Woods.
It's 627 awesome acres of woods, trails and paths that surround Olney Pond, with its beach, new concession stand and kayak rentals. The more adventurous can do some mountain biking or check out some bouldering. PS, you can bring your dog along for the fun!
5. Take a boat tour.
We're not called the Ocean State for nothing, you know. Our coast is 400 miles long and it is made for boating: motorboat, sailboat, riverboat, schooner, yacht, dinghy, whatever. The bottom line is, get your family out on the water this summer and feel the salt spray on your skin and the wind in your hair as you fish, chase the horizon, or learn the history of the bay. And don't forget the ferries! Getting from A to B is much more pleasant with a drink in your hand and traffic in your wake. :)
6. Visit a petting zoo.
If you or your little ones are animal lovers, then you'll be hitting a petting zoo at some point this summer. Get your quarters ready for the feed machines and the antibacterial gel ready for post-petting. Then get in there and snuggle those goats to your heart's content!
7. Watch the cows get milked at Wright's Dairy Farm.
Wright's has been a Rhode Island fixture since 1914, and they invite anyone who's interested to come and watch their cow's get milked each day (even on Christmas) from 3pm-4:30pm. Once you've watched the pretty cows get milked, you can pop over to the Wright Scoop, a 1966 Streamline Trailer turned quirky ice cream shop with a "cow-to-cone" philosophy and some crazy good small-batch ice cream.
8. Play disc golf at Slater Memorial Park, Pawtucket.
This all ages and abilities disc trail is free and open to the public from dawn until dusk. What's better than some friendly family competition? Just remember to BYOD (bring your own discs).
9. Root, root, root for the PawSox.
Summer and baseball go together like peanut butter and jelly, and taking in a game this summer is essential. So, grab the fam and head to McCoy to watch some fantastic baseball. You'll be having so much fun, by the time it comes to belt out "Sweet Caroline" your only serious consideration will be hotdog vs pretzel. Plan it right and you'll catch post-game fireworks, or go on Sunday so the kids can run the bases after the game. Total. Home. Run. :)
10. Collect sea shells.
Sea shell collecting is awesome. Each one is different, different colors, some broken, others just fragments and still others that are absolutely perfect. You don't have to be a kid to love it either - if you fancy yourself an artist, DIYer or other crafty type, there are loads of great things you can do with shells. All you need is a bucket and a beach - super simple!
11. Attend an outdoor concert.
Beautiful music, nature and fresh air. What is not to like? Enjoy an outdoor concert with the wee ones and make a picnic of it with food, drinks and a comfy blanket. Or you can head to a food truck night that combines terrific food options with great music (and no lugging a picnic basket!).
12. Meet the chickens at the Fantastic Umbrella Factory, Charlestown.
Billed as an international bazaar and home to a cafe, artwork, unique clothing, jewelry and more. This Rhode Island gem also features gardens, bamboo,  chickens, ducks, goats and emus. It's a great place to wander around.
13. Bike a bike path.
Fun fact: RI has more than 60 miles of scenic bike paths to keep pedal pushers happy. Gather the family and set off on a cycling adventure.  Many go by the water, are tree lined and some pass historic sites. No bikes? No problem! We've got plenty of places to rent.
14. Eat at a clam shack.
This is a must, obviously. There's nothing like leaving the beach still sandy and hair funky from the salt air and hunkering down at a picnic table for clam cakes and chowder at a local shack. Some are award-winning, all are beloved - each with their own passionate following - and all that seafood is fresh off Rhode Island docks. YUM.
15. Stargaze at Frosty Drew Observatory, Charlestown.
Are your little ones interested in science and astronomy? Well, they will be after a night at Frosty Drew. Rhode Island has the darkest stretch of night sky from Boston to New York and the stars show up and show off in spectacular fashion in Charlestown. Don't miss a chance to show the kids the wonders of the galaxy from the Sky Theatre at Frosty Drew.
16. Yak to a Yak at 1661 Farm & Gardens Animal Farm, Block Island.
Did you know that just across the street from The 1661 Inn is their Farm & Aviary? Home to a menagerie of interesting animals that include - you guessed it, a yak - as well as camels, llamas, pygmy and fainting goats, black swans red kangaroos and more. Get up close and personal with lemurs, alpacas and who knows what else! 
Tune in tomorrow for Part 2 of the Summer Family Bucket List!