Fall Events & Things to Do in Rhode Island 
Fall means crisp weather, sweaters, boots and pumpkin-spiced everything.  Fall in Rhode Island means gorgeous, colorful foliage, pumpkin and apple picking, farm festivals, corn mazes and more!  Take advantage of every cool, clear day before winter and walk, hike or bike through the woods; walk or run along the beaches (no crowds and you can bring your dog with you!); visit farms and enjoy their cider, pies, jams and produce.  Bring the kids to fantastic fall events and spend quality time on hayrides, in corn mazes, and eating caramel apples. And we haven't even gotten to all of the fun in store for Halloween! This is the place to plan your Rhode to Fall...  Get started today! 
Show More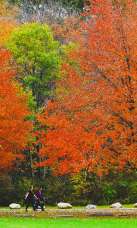 Sep 24
The Best Of Fall Scenery!
Town and Country lists Rhode Island as a top sport for beautiful Fall scenery. Read the full story here.
Read More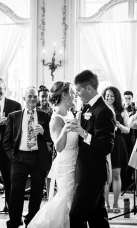 Sep 20
Perfect Destination For A Spring Thru Fall Wedding!
Destination Wedding Magazine names Rhode Island perfect place for a wedding. Read the full story here.
Read More