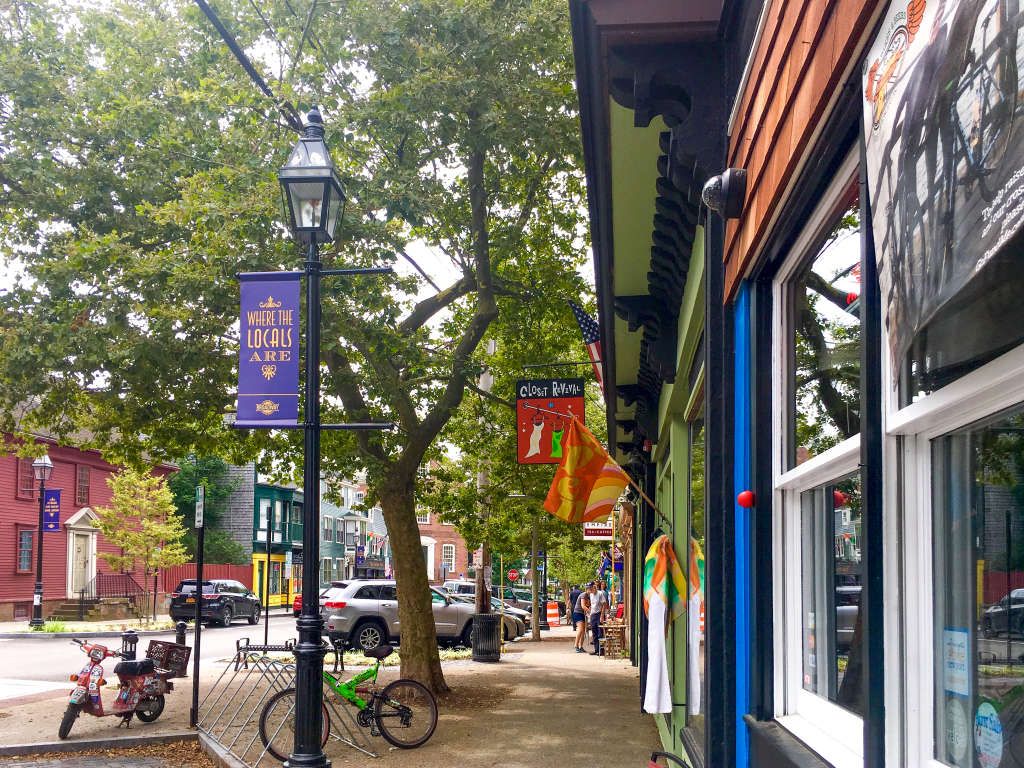 Broadway Newport
The Local Broadway District in Newport is known for featuring "six blocks of awesome." This more indie, less mainstream area of Newport is packed with artisan cafes like Empire Tea and Coffee; specialty restaurants like Salvation Cafe or Fifth Element, Malt. Grab a quick bite and craft beer at  Pour Judgement then head over to a lively bar like Tavern on Broadway or Norey's.
Throughout the day you can visit unconventional shops like Closet Revival, the Mad Hatter Bakery  and the St. Paul's Thrift Shop.
A five minute drive will take you to attractions like the International Tennis Hall of Fame, Audrain Auto Museum and the world famous Cliff Walk, a National Recreation Trail in a National Historic District. There's also the historically significant Touro Synagogue (currently only the grounds are open to the public) and Colony House nearby as well.
There are some great hotels in the area that run the gamut from funky to elegant, that will put you in the thick of things for an overnight, weekend or longer. If you're looking for funky accommodations, you must check out Gilded's bright, chic and modern design. Hotel Viking sits atop Newport's Historic Hill Neighborhood, features modern amenities, and has been offering style and comfort for 90 years. Francis Malbone House is Newport's Five Star Diamond Award-winning bed and breakfast and offers modern amenities with an old-world aesthetic on the harbor.