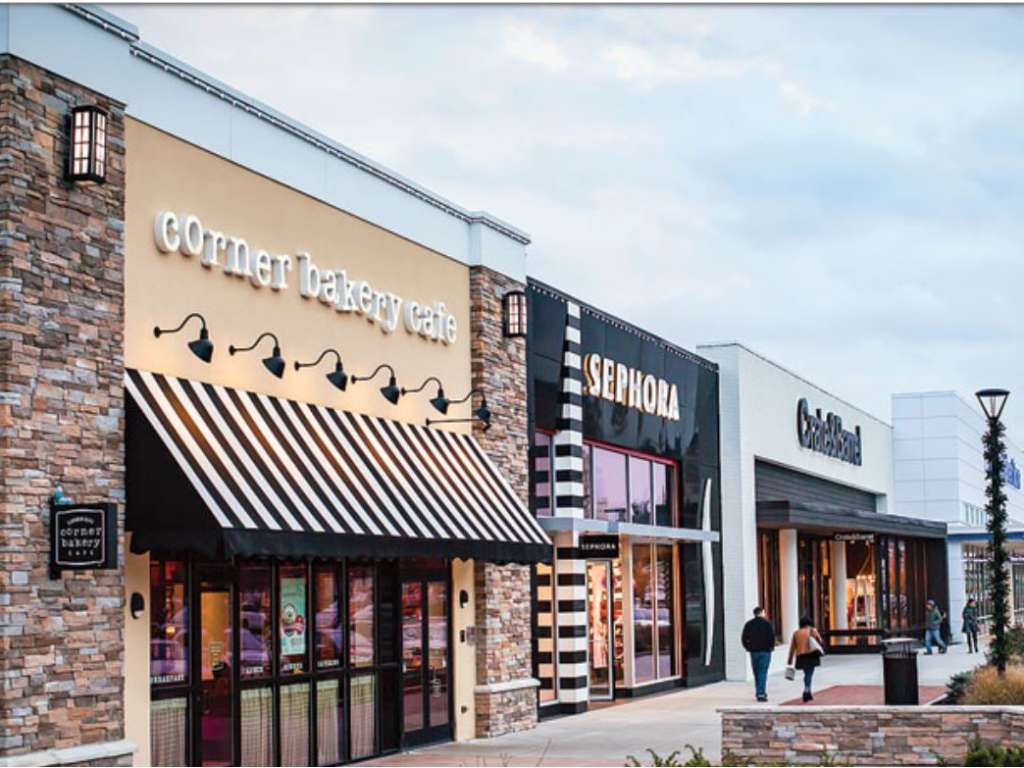 Garden City, Cranston
First established in 1958 by an Italian immigrant who saw an opportunity to capitalize on the post-World War II housing boom and serve a generation of proud, young homeowners, the Garden City Center of today is still a premier outdoor shopping destination for locals and visitors alike.Whether you're looking for name brands or independently owned shops, casual dining or date night fare, this delightfully designed, Cranston-based area caters to anyone and everyone — here's just a taste of what they have to offer.
Shopping
GET: Novels and novelties from Barrington Books; designer clothing from Mel & Me; all your parenting needs from Mod Mama; culinary goods from Williams Sonoma; athleisure outfits from Lululemon; fine jewelry from Providence Diamond; trendy women's fashion pieces from Francesca's; upscale home decor from Pottery Barn and / or Crate and Barrel; a box of goodies from Sweenor's Chocolates; and chic women's styles from Chico's.
Dining
TRY: A hummus veggie wrap and an acai berry boost smoothie at Tropical Smoothie Cafe; a couple of slices of square Margherita pizza at Anthony's Coal Fired Pizza; some antipasto and shrimp scampi at Avvio;  a twenty-two-inch burger with smoked cheddar and applewood bacon at Bistro 22; or some Bayou chicken pasta at Tavern in the Square. Top off the day with a Rhode Island ice-cream favorite, the Awful Awful at Newport Creamery.