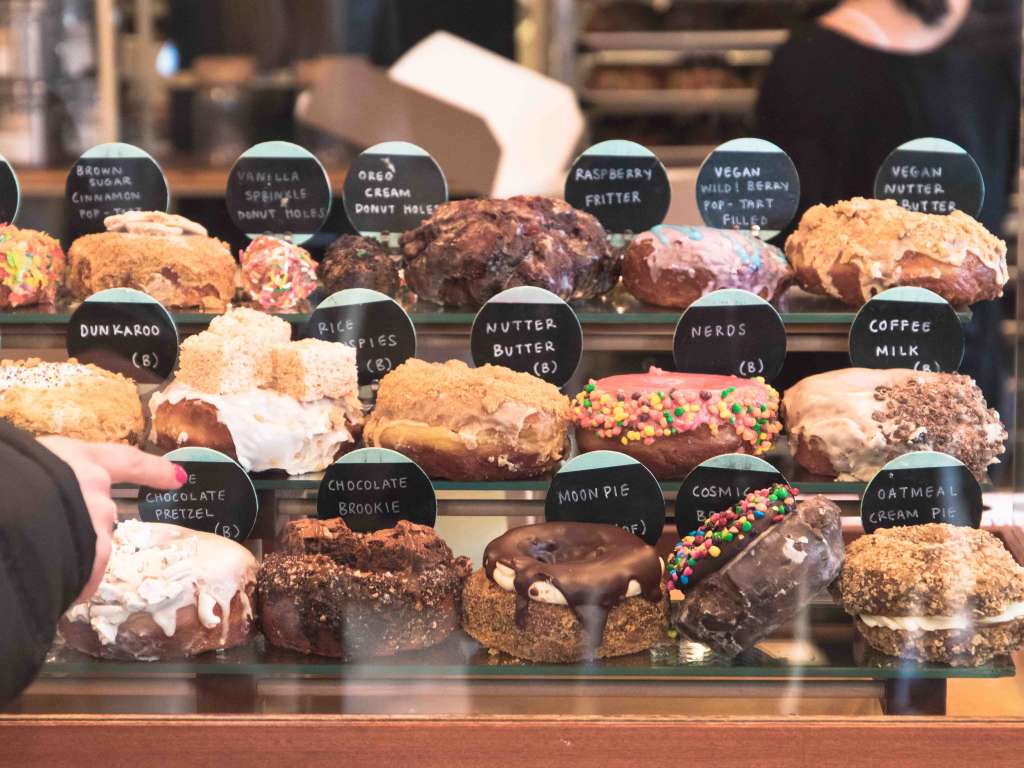 PVDonuts
Flanked by two of the state's most well-known colleges, Brown University and the Rhode Island School of Design, Wickenden Street is a popular hangout space for students. As such, the area is teeming with trendy establishments, from independent shops to offbeat art galleries to original restaurants.
Have money to burn? Stop by Nostalgia for vintage wares and collectibles (or maybe even a tarot card reading), Nava (reopening in June) for contemporary clothing and home decor, Three Wheel Studio (not currently open) for hand-painted ceramics and Olympic Records (not currently open) for your favorite artists on vinyl.
Feeling famished? Visit Brickway on Wickenden for a falafel wrap, the Wickenden Pub for a pint, the East End for a pina colada, the Coffee Exchange for an espresso or the Shop for something sweet. An added perk: Campus Fine Wines (Brick Street), PVDonuts (Ives Street), Benefit Juice Bar (Benefit Street) and Fish Co. and Hot Club (Bridge Street) are all within short walking distances of Wickenden.