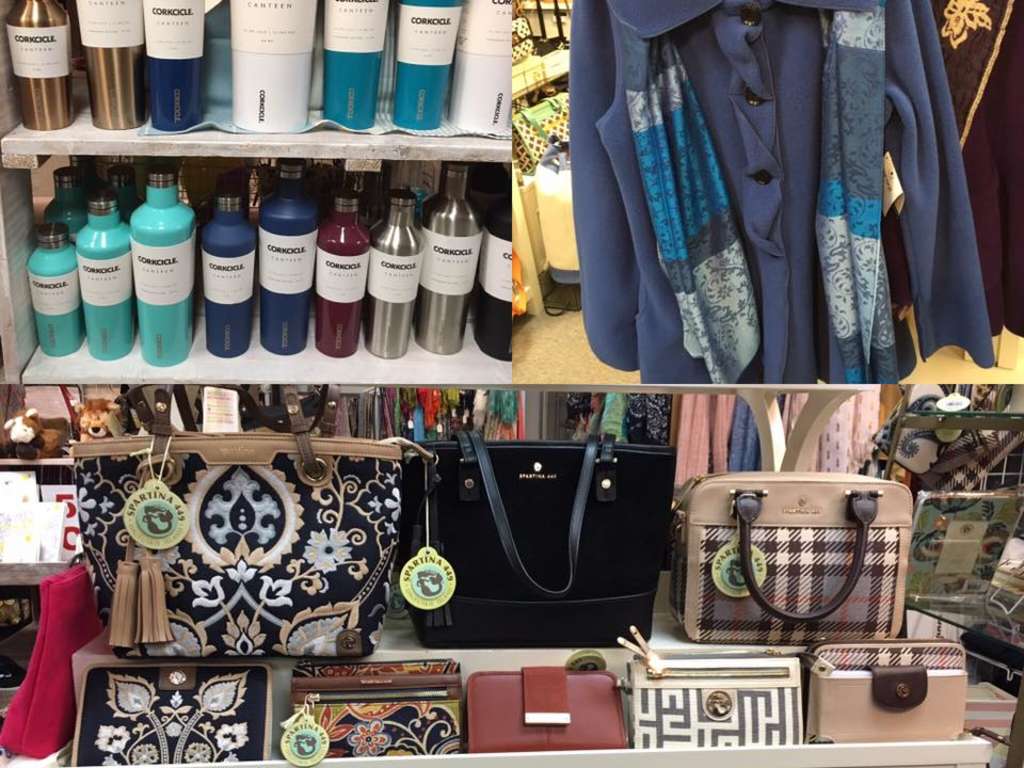 Canvasworks
Originally established as a fishing village in 1709, present-day Wickford Village delivers enchanting waterfront streets bestrewn with remarkable storefronts, first-rate eateries, historic churches and colonial homes. If you're passing through the area, take a minute to admire the boats in the harbor before checking out the destinations below. 
Shopping
Get: Unique nautical decor and furnishings from the Eclectic Bungalow; handcrafted blown glass and pottery from Yes! Gallery; cozy home and garden accessories from the Wickford Collection; locally made sterling silver and quahog shell jewelry from Green River Silver Co.;  high-quality extra virgin olive oils and flavorful balsamic vinegars from the Impressed Olive; much-needed pampering products from Beauty and the Bath; fine diamonds and gemstone jewelry as well as both antique and new Swiss watches from Gold Lady Jewelers; whimsical knick-knacks from Different Drummer; Rhody-inspired gifts from Serendipity; and fashionable handbags and clothing from Canvasworks.
Dining
Try: A Wickford scramble bowl for breakfast or the Chef's Featured Entrée for dinner at Wickford on the Water; shrimp scampi or a Cape Cod salad at Tavern by the Sea; spaghetti and meatballs at Tate's Italian Kitchen; a glass of brut rosé or heritage red at Gooseneck Vineyards; or a craft brew or two at Wickford Alewerks.
Activities
Do: Learn about Wickford's fishing village roots during a Historic Walking Tour; rent a kayak or paddle board and take a moonlight paddle or a navigation class with the Kayak Centre; embark on a ninety-minute lobstering tour or a two-hour fishing trip with Fish'n Tales Adventures; hop on a horse drawn carriage ride with New Deal Horse and Carriage; take part in a barre or yoga experience with Wild Flow Barre and Yoga; and get a relaxing massage from Ocean Essence.
Nearby Attractions: Smith's Castle; Casey Farm; Seabee Museum and Memorial Park; and the Gilbert Stuart Birthplace and Museum.
Stay
Choose among several local hotels for your visit to Wickford, including Hampton Inn South Kingstown, Holiday Inn, Kings' Rose Bed & Breakfast, and The Break. The Hampton Inn, Holiday Inn, and the Break offer pools onsite. The Break features a fun, surfer-chic vibe and the Kings' Rose is a dog-friendly, 1933 16-room estate on two acres of gardens, shade trees, and grassy walks.