Graduate Providence
11 Dorrance Street, Providence
(401)-421-0700
Hotel Week Rate: $100/ Night
*Some dates have already sold out: January 18, 24, 25 & 29

Built in 1922, this landmark locale (formerly the Providence Biltmore) is bursting with old-school charm. Look up for a view of the lobby's original ornate ceiling and famed glass-and-brass elevator. Throughout, layers of plaid, tweed and leather provide a healthy dose of post-grad bachelor pad. Mix in some laughs from locals and alums (there's something about those Farrelly brothers) and you get a hotel with as much humor as history.
Our redesigned rooms pay homage to PVD's history and heritage. Little moments of surprise and discovery meet you down every corridor and around each corner, including Malin + Goetz amenities and complimentary wi-fi. Be prepared to be inspired. 
Graduate Providence is located in the center of downtown, within walking distance of Providence Ice Skating Rink, Providence Place Mall, Dunkin' Donuts Center, PPAC and many of the award winning restaurants that Providence is famous for.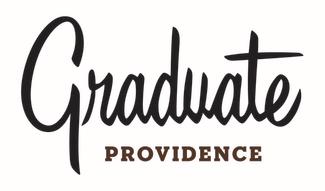 Hotel Week Rate:
$100/ night
Room Type:
Graduate Junior Suite
Promo Code:
Use direct booking link, or call and use Hotelwk code.