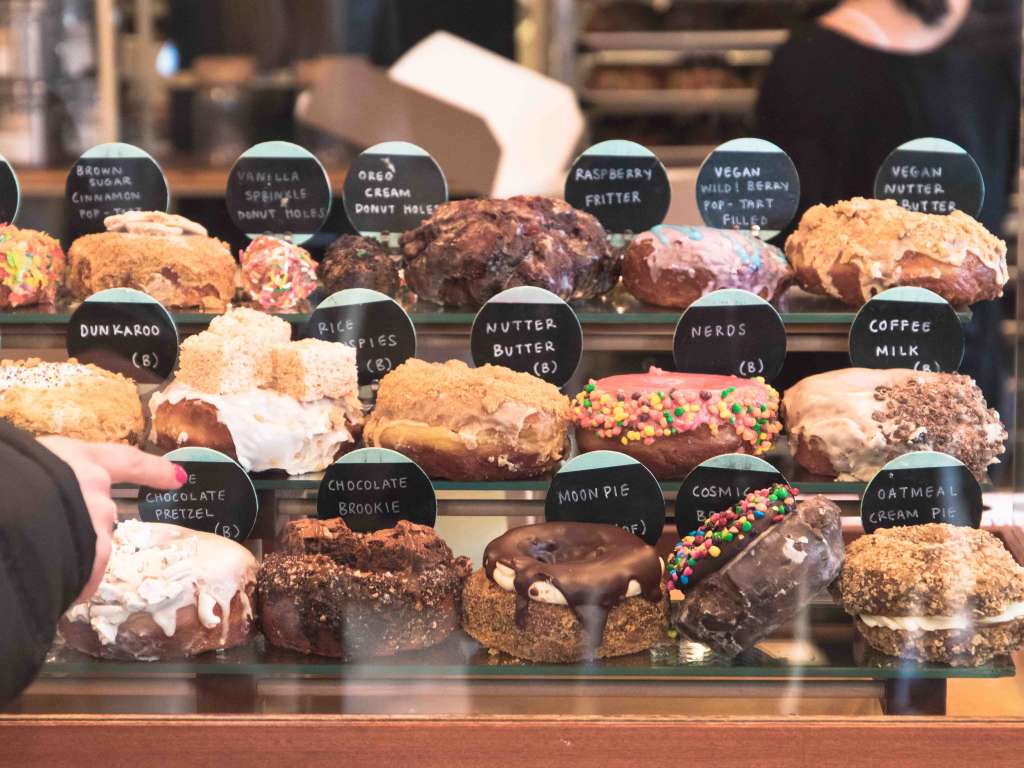 PVDonuts
Flanked by two of the state's most well-known colleges, Brown University and the Rhode Island School of Design, Wickenden Street is a popular hangout space for students. As such, the area is teeming with trendy establishments, from independent shops to offbeat art galleries to original restaurants.
SHOP: Have money to burn? Stop by Nostalgia for vintage wares and collectibles (or maybe even a tarot card reading) and hit up Nava for contemporary clothing and home decor. Stop by Three Wheel Studio for hand-painted ceramics and Benefit Street Antiques is where you can find curated antiques and vintage furniture, jewelry, chandeliers and more. For more ways to shop like a local, check out ShopLocalRhodeIsland.com. 
EAT: Feeling famished? Visit Brickway on Wickenden for a falafel wrap, the Wickenden Pub for a pint, the East End for a piña colada, the Coffee Exchange for an espresso or the Shop for something sweet. An added perk: Campus Fine Wines (Brick Street), PVDonuts (Ives Street), Fish Co. and Hot Club (Bridge Street) are all within short walking distances of Wickenden.
DO: Nearby attractions to check out include Benefit Street's Mile of History, Daytime Tours & Sunset Cruises and Peaceable Kingdom. You can also head to India Point Park or hop on the Providence to Newport Ferry (seasonal) at the nearby ferry landing.
SHOP: Providence has plenty of hotels to choose from, including the Hilton Garden Inn, the historic Dean Hotel and the Christopher Dodge House Bed & Breakfast - just to name a few. So, you can choose between big chains, boutiques and vintage B&Bs, depending on your taste.