Rhode Island Foodways
Explore all that is delicious about Rhode Island as you tour, learn, eat and drink your way around the Ocean State.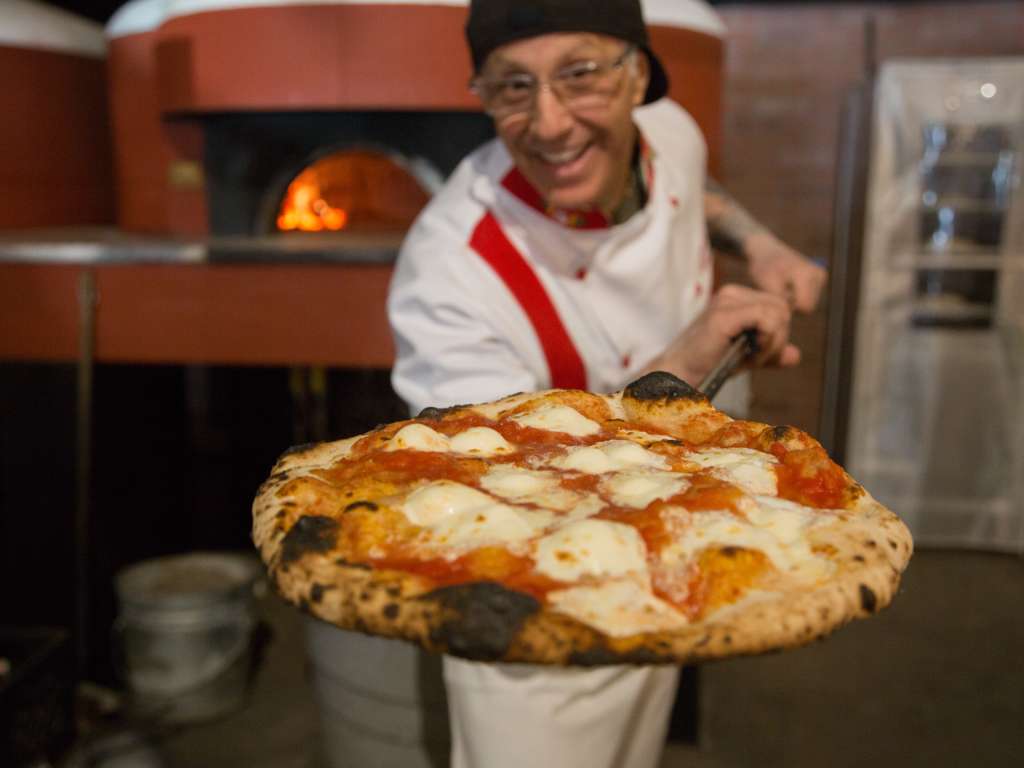 Federal Hill Pizza
Seafood
Tour the Port of Galilee with a local fishermen; have a firsthand look at lobster pots, fishing boats and a commercial seafood processing operation, then savor a delicious lobster bake where the bake master guides you through the traditional cooking process. 
Shellfish
At the Matunuck Oyster Farm, you'll put on waders and go shell fishing while enjoying a narrated cruise through the oyster beds. Lunch is plucked fresh form the sea and served at the farm's popular restaurant. 
Johnny Cakes
Nearby, Kenyon's Grist Mill offers a look at a century-old method of stone grinding grain that produces quality meals and flours, including cornmeal used around the state for famous "Johnny Cakes."
Federal Hill
It's off to Providence's Federal Hill for the cook's tour of the Italian kitchens, bakeries and specialty shops followed by a pizza-making demonstration at a local restaurant including a sample for everyone. 
Vineyards & Wineries
For more culinary fun, try one of Rhode Island's vineyards or wineries, many of which offer tastings, food demonstrations, food pairings and wonderful facilities worth touring.
Breweries & Distilleries
In addition, Rhode Island's ever-growing craft beer and distillery scene bring libations to a new level.  Tour, learn sip and sample at delightfully unique spots like the nationally and internationally acclaimed Sons of Liberty Spirits Company.
Sweet Treats
A short drive to Sweet Berrry Farms is where the local farmer tells his secrets, and the farm stand and bakery are amazing.
Show More