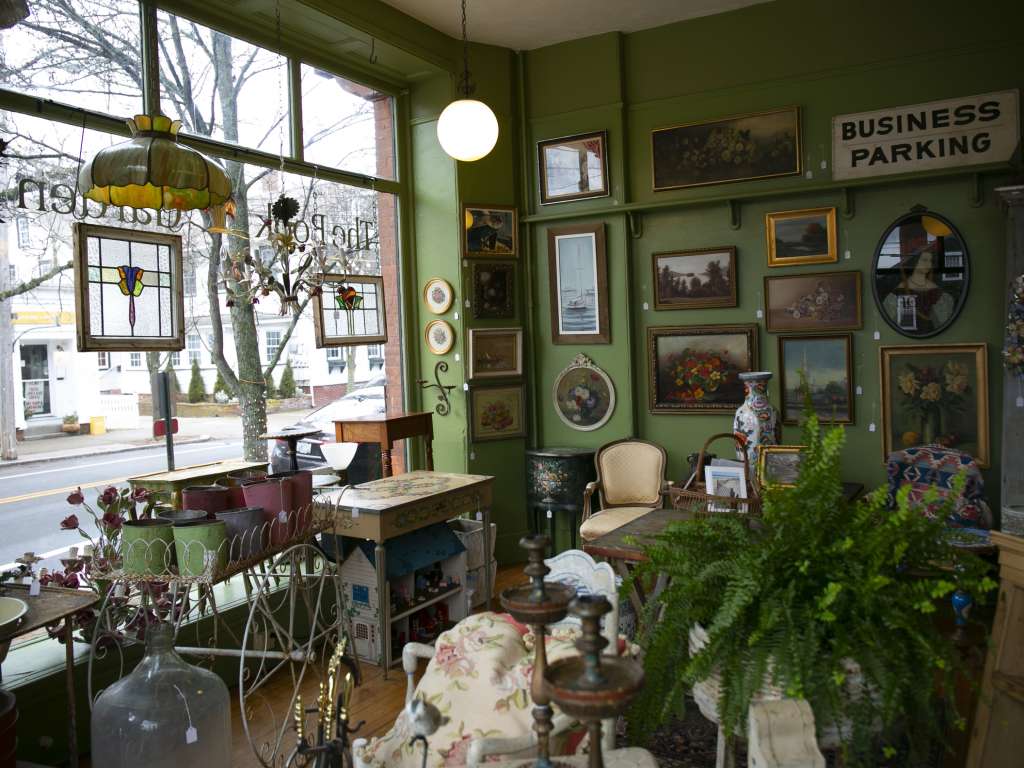 Wickford Village
Originally established as a fishing village in 1709, present-day Wickford Village delivers enchanting waterfront streets bestrewn with remarkable storefronts, first-rate eateries, historic churches and colonial homes. If you're passing through the area, take a minute to admire the boats in the harbor before checking out the destinations below. 
SHOP: Unique nautical decor and furnishings from the Eclectic Bungalow, handcrafted blown glass and pottery from Yes! Gallery, and cozy home and garden accessories from the Wickford Collection. Peruse locally made sterling silver and quahog shell jewelry from Green River Silver Co., high-quality extra virgin olive oils and flavorful balsamic vinegars from the Impressed Olive, and much-needed pampering products from Beauty and the Bath. For fine diamonds and gemstone jewelry as well as both antique and new Swiss watches, head to Gold Lady Jewelers, for whimsical knick-knacks visit Different Drummer. Get your Rhody-inspired gifts from Serendipity; and fashionable handbags and clothing from Canvasworks. For more ways to shop like a local, check out ShopLocalRhodeIsland.com. 
EAT: A Wickford scramble bowl for breakfast or the Chef's Featured Entrée for dinner at Wickford on the Water; shrimp scampi or a Cape Cod salad at Tavern by the Sea; spaghetti and meatballs at Tate's Italian Kitchen and a glass of brut rosé or heritage red at Gooseneck Vineyards.
DO: Learn about Wickford's fishing village roots during a Historic Walking Tour; rent a kayak or paddle board and take a moonlight paddle or a navigation class with the Kayak Centre (seasonal); embark on a ninety-minute lobstering tour or a two-hour fishing trip with Fish'n Tales Adventures (seasonal); hop on a horse drawn carriage ride with New Deal Horse and Carriage; take part in a barre or yoga experience with Wild Flow Barre and Yoga; or get a relaxing massage from Ocean Essence. Other nearby attractions include Langworthy Farm Winery for wine tastings, and Frosty Drew Observatory for stargazing at the darkest patch of sky between Boston and New York City. Or head to nearby Yawgoo Valley Ski Area and Water Park for skiing and snowtubing fun.
STAY: Choose among several local hotels for your visit to Wickford, including Hampton Inn South Kingstown, Holiday Inn, and The Break. The Hampton Inn, Holiday Inn, and the Break offer pools onsite. The Break features a fun, surfer-chic vibe.