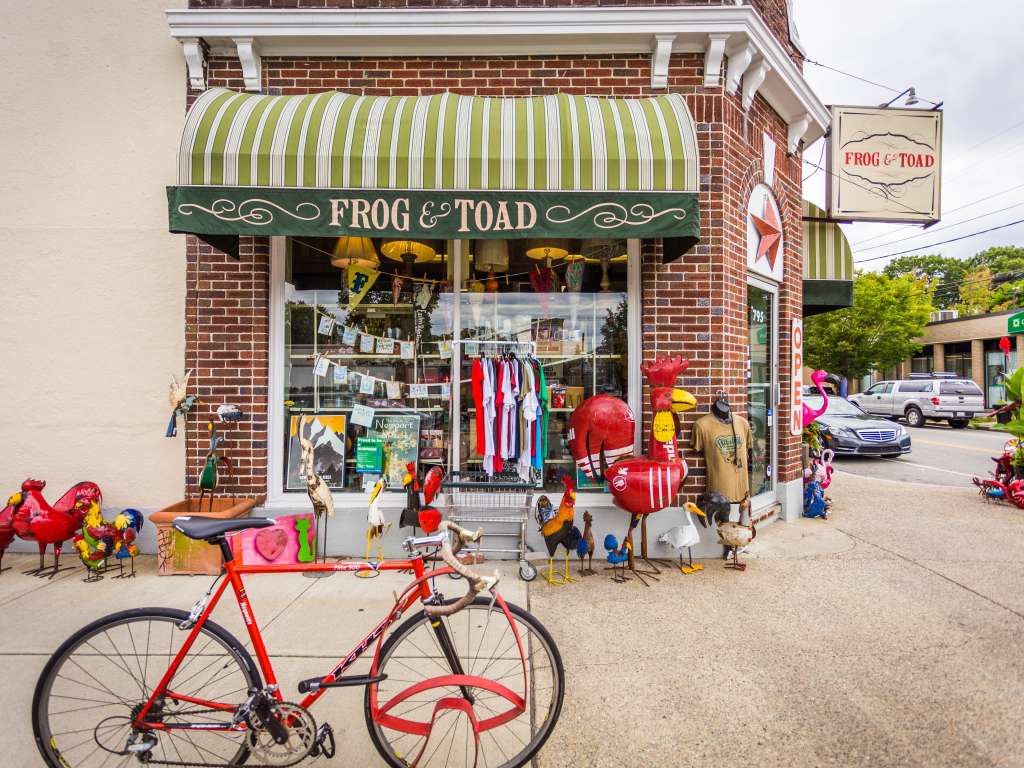 Frog & Toad
Hope Street prides itself on showcasing a collection of small, locally owned businesses that are doing their 'thang' on the East Side. The area also boasts the fitting motto of, "Eat. Shop. Play."
You can enjoy a unique Japanese dining experience at Wara Wara (fun fact the name means laugh, laugh), tandoori-style sirloin shish kabobs at India, an oyster at Pizzico Oyster Bar and scones and biscotti at Seven Stars Bakery. 
Shop for fun, fab, funky clothing at LulLi Boutique, well-designed kitchen tools at Stock Culinary Goods  and chic clothing at J Marcel ; and play by joining a sewing workshop at Kreatelier, pick up a fun game, cute clothing and attend story time with your kiddos at Henry's Bear Park or getting a holistic facial or stone massage at Evolve Apothecary and Spa.
While you're in the area you can also checkout nearby attractions including the Governor Henry Lippitt House Museum, Swan Point Cemetery, and the Hope Street Saturday Farmers Market.
As for places to stay while you're in Providence, try Old Court Bed & Breakfast, the Hilton Garden Inn Providence or Hotel Providence. You won't be disappointed.