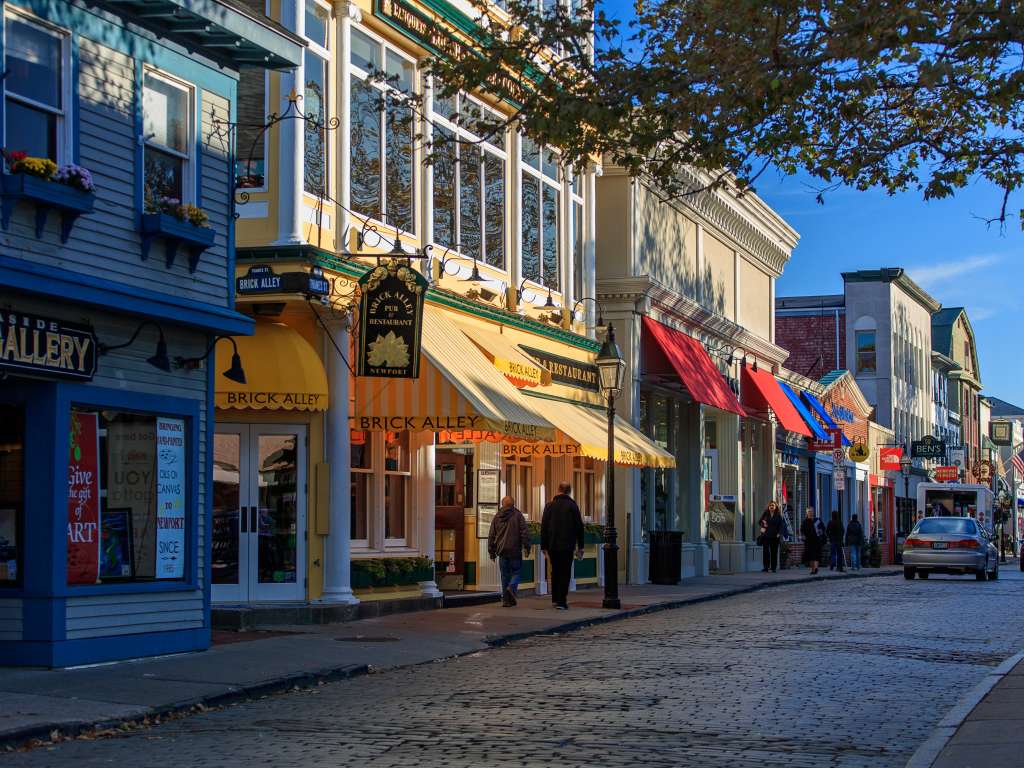 Thames Street
The very nerve center of the City by the Sea's bustling downtown area, Thames Street is lined on either side with a myriad of shops, restaurants and bars, making it a worthwhile place to stop between morning mansion viewings and sunset sails.
This picturesque, charming setting is made for window shopping with enough choices to fill your entire day.  While enjoying the beautiful views stop in and visit places like the Pink Pineapple, Lemon and Line, or the Salty Babe for the latest in East Coast fashions and accessories (often of the nautical variety) or visit the country shop Frazzleberriess for gifts for you or your home. Stop by Virgin and Aged with its gourmet oils and vinegars, it will surely catch your taste buds.Thames Street is also home to many art galleries such as Seaside Art Gallery, Blink Gallery and Coastal Contemporary Gallery where you can take home a gorgeous, memorable piece of Newport. 
A stroll down the area's cobblestone paths will also give way to Instagram-able shots of historic homes and unparalleled views of the Newport bridge over Narragansett Bay.